Product Description
GIC-40×56 Aluminum Alloy Parallel Line Clamping Rigid Shaft Coupling
Description of GIC-40×56 Aluminum Alloy Parallel Line Clamping Rigid Shaft Coupling
>Integrated structure, the overall use of high-strength aluminum alloy materials
>Elastic action compensates radial, angular and axial deviation
>No gap shaft and sleeve connection, suitable for CZPT and reverse rotation
>Designed for encoder and stepper motor
>Fastening method of clamping screw
Catalogue of GIC-40×56 Aluminum Alloy Parallel Line Clamping Rigid Shaft Coupling
model parameter

common bore diameter d1,d2

ΦD

L

L1

L2

F

M

tightening screw torque
(N.M)

GIC-12xl8.5

2,3,4,5,6

12

18.5

0.55

1.3

2.5

M2.5

1

GIC-16xl6

3,4,5,6,6.35

16

16

0.55

1.4

3.18

M2.5

1

GIC-16×23

3,4,5,6,6.35

16

23

0.55

1.4

3.18

M2.5

1

GIC-19×23

3,4,5,6,6.35,7,8

19

23

0.55

1.4

3.18

M2.5

1

GIC-20×20

4,5,6,6.35,7,8,10

20

20

0.55

1.5

3.75

M2.5

1

GIC-20×26

4,5,6,6.35,7,8,10

20

26

0.55

1.5

3.75

M3

1.5

GIC-25×25

5,6,6.35,7,8,9,9.525,10,11,12

25

25

0.6

1.7

4.84

M3

1.5

GIC-25×31

5,6,6.35,7,8,9,9.525,10,11,12

25

31

0.6

1.8

4.46

M3

1.5

GIC-28.5×38

6,6.35,8,9,9.525,10,11,12,12.7,14

28.5

38

0.8

2.1

5.62

M4

2.5

GIC-32×32

8,9,9.525,10,11,12,12.7,14,15,16

32

32

0.8

2.3

6.07

M4

2.5

GIC-32×41

8,9,9.525,10,11,12,12.7,14,15,16

32

41

0.8

2.3

6.02

M4

2.5

GIC-38×41

8,9,9.525,10,11,12,14,15,16,17,18,19

38

41

0.8

2.7

5.32

M5

7

GIC-40×50

8,9,9.525,10,11,12,14,15,16,17,18,19,20

40

50

0.8

2.7

6.2

M5

7

GIC-40×56

8,10,11,12,12.7,14,15,16,17,18,19,20

40

56

0.8

2.7

8.5

M5

7

GIC-42×50

10,11,12,12.7,14,15,16,17,18,19,20,22,24

42

50

0.8

2.7

6.2

M5

7

GIC-50×50

10,12,12.7,14,15,16,17,18,19,20,22,24,25,28

50

50

0.8

2.9

7.22

M6

12

GIC-50×71

10,12,12.7,14,15,16,17,18,19,20,222425,28

50

71

0.8

3.3

8.5

M6

12
model parameter

Rated torque(N.m)

allowable eccentricity

(mm)

allowable deflection angle

(°)

allowable axial deviation

(mm)

maximum speed

(rpm)

static torsional stiffness

(N.M/rad)

weight

(g)

GIC-12xl8.5

0.5

0.1

2

±0.2

11000

60

4.8

GIC-16xl6

0.5

0.1

2

±0.2

10000

80

8

GIC-16×23

0.5

0.1

2

±0.2

9500

80

9.3

GIC-19×23

1

0.1

2

±0.2

9500

80

13

GIC-20×20

1

0.1

2

±0.2

10000

170

14

GIC-20×26

1

0.1

2

±0.2

7600

170

16.5

GIC-25×25

2

0.15

2

±0.2

6100

780

26

GIC-25×31

2

0.15

2

±0.2

6100

380

29

GIC-28.5×38

3

0.15

2

±0.2

5500

400

51

GIC-32×32

4

0.15

2

±0.2

5000

1100

56

GIC-32×41

4

0.15

2

±0.2

500

500

65

GIC-38×41

6.5

0.2

2

±0.2

650

650

107

GIC-40×50

6.5

0.2

2

±0.2

600

650

135

GIC-40×56

8

0.2

2

±0.2

800

800

142

GIC-42×50

8.5

0.2

2

±0.2

800

850

135

GIC-50×50

20

0.2

2

±0.2

1000

1000

220

GIC-50×71

20

0.2

2

±0.2

1000

1000

330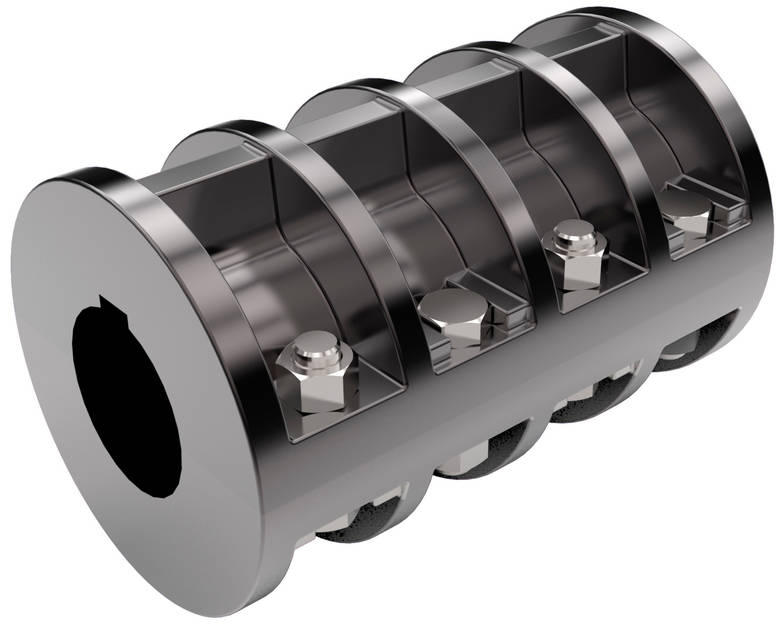 Can rigid shaft couplings operate in high-temperature or corrosive environments?
Rigid shaft couplings can be designed and manufactured using materials that are suitable for high-temperature or corrosive environments. Common materials used for such applications include stainless steel, nickel alloys, and other corrosion-resistant materials. These materials can withstand elevated temperatures and resist the effects of corrosive substances. When selecting a rigid shaft coupling for high-temperature or corrosive environments, it is essential to consider factors such as the operating temperature range, the specific corrosive substances present, and the overall environmental conditions. Additionally, proper lubrication and maintenance are crucial to ensuring the longevity and optimal performance of rigid couplings in these demanding environments. It is essential to consult with coupling manufacturers or suppliers who specialize in providing solutions for high-temperature or corrosive applications. They can help identify the appropriate materials and designs that will meet the specific requirements of the intended environment.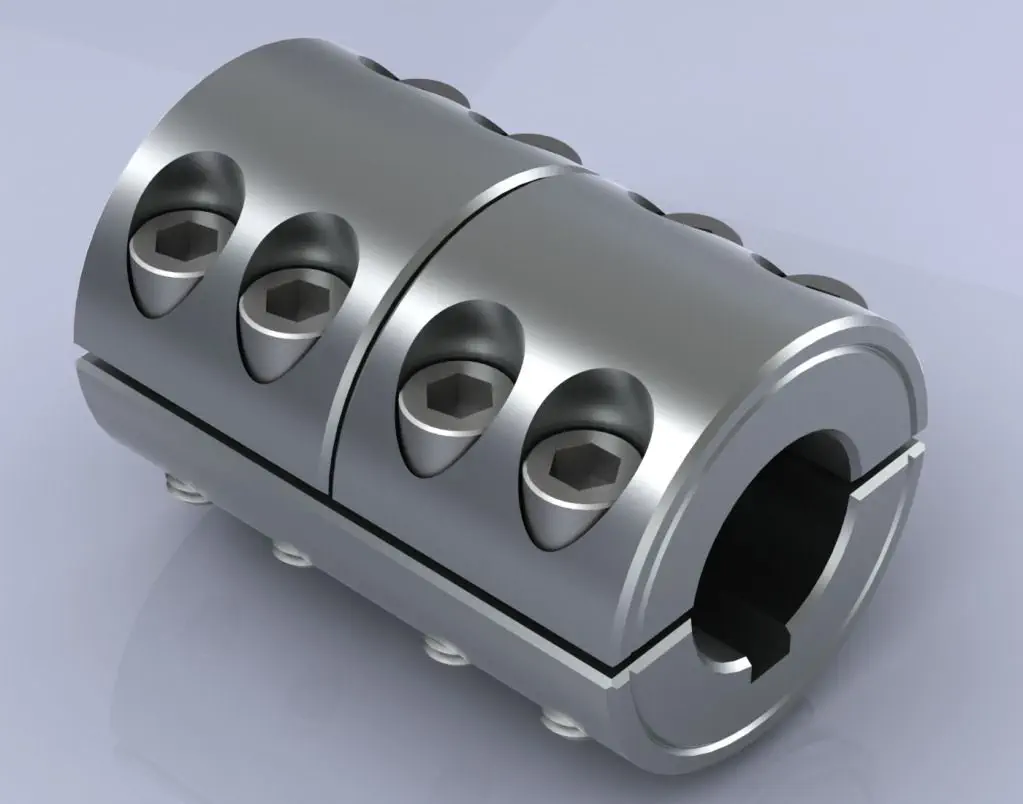 What are the maintenance requirements for rigid shaft couplings to extend their lifespan?
Rigid shaft couplings are mechanical components used to connect two shafts and transmit torque between them. While rigid couplings are known for their durability and minimal maintenance needs, proper care and maintenance can further extend their lifespan and ensure optimal performance. Here are key maintenance considerations:
Lubrication: Some rigid couplings, especially those with moving parts like set screws, may require periodic lubrication to reduce friction and wear. Use appropriate lubricants as recommended by the manufacturer.
Visual Inspection: Regularly inspect the coupling for signs of wear, corrosion, or damage. Look for cracks, dents, or any other abnormalities that could affect its performance. Address any issues promptly.
Tightening Fasteners: If the rigid coupling is secured using fasteners such as set screws or bolts, ensure they are tightened to the manufacturer's specifications. Loose fasteners can lead to misalignment and reduced coupling effectiveness.
Alignment Check: Periodically check the alignment of the connected shafts. Misalignment can lead to increased stress on the coupling and premature wear. Realign the shafts if necessary.
Coupling Integrity: Make sure the coupling is securely fastened and properly seated on both shafts. Any looseness or improper fitting can lead to vibrations and wear.
Cleanliness: Keep the coupling and surrounding area clean from dirt, debris, and contaminants. Foreign particles can lead to increased wear and reduced performance.
Environmental Factors: Consider the operating environment. If the coupling is exposed to harsh conditions, such as extreme temperatures or corrosive substances, take appropriate measures to protect the coupling's surfaces and materials.
Replacement of Worn Parts: If any components of the coupling show significant wear or damage, consider replacing them as per the manufacturer's recommendations. This can prevent further issues and maintain coupling integrity.
Manufacturer Guidelines: Always follow the maintenance recommendations provided by the coupling manufacturer. They can provide specific guidelines based on the coupling's design and materials.
Proper maintenance practices not only extend the lifespan of rigid shaft couplings but also contribute to the overall reliability and efficiency of the connected machinery. Regular inspections and maintenance can help identify potential issues early, preventing costly downtime and repairs.
It's important to note that maintenance requirements can vary based on the specific design and material of the rigid coupling. Consulting the manufacturer's documentation and seeking professional advice can help establish a suitable maintenance schedule tailored to the coupling's characteristics and the application's demands.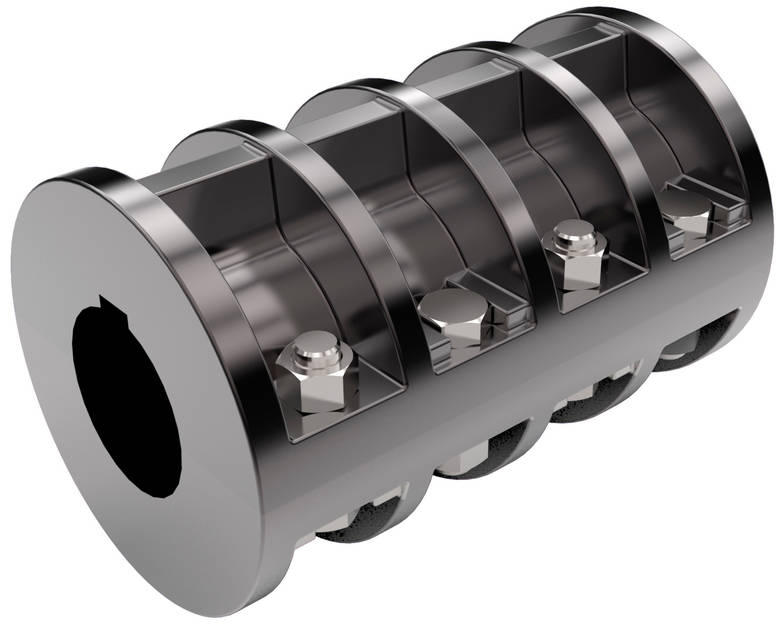 Are There Different Types of Rigid Shaft Couplings Available, and What Are Their Specific Applications?
Yes, there are different types of rigid shaft couplings available, each with its own specific applications. Some common types of rigid shaft couplings include:
Sleeve Couplings: Sleeve couplings are simple and cost-effective couplings that connect two shafts together using a solid sleeve or tube. They are commonly used in applications with moderate torque requirements and where shaft alignment can be maintained with high precision.
Clamp or Split Couplings: Clamp or split couplings consist of two halves that are clamped together around the shafts using screws or bolts. They are easy to install and suitable for applications where frequent maintenance or disassembly is required.
Flanged Couplings: Flanged couplings have flanges on both ends that are bolted together. They are used in applications where shafts need to be rigidly connected and where some degree of axial movement is expected.
Tapered Shaft Couplings: Tapered shaft couplings have tapered bores that fit tightly onto tapered shafts, creating a friction-based connection. They are often used in applications where precise alignment and torque transmission are essential.
Keyed Shaft Couplings: Keyed shaft couplings use a key and keyway arrangement to connect the shafts securely. They are commonly used in heavy-duty applications where high torque transmission is required.
The choice of rigid shaft coupling depends on the specific requirements of the application. Factors such as torque transmission, shaft size, alignment precision, ease of installation, and maintenance needs play a crucial role in selecting the appropriate coupling type.
Rigid shaft couplings are widely used in various industries, including manufacturing, power generation, robotics, aerospace, and automotive. They are often employed in applications such as pumps, compressors, conveyors, and high-precision machinery.
It is essential to consider the specific demands of the application and consult with coupling manufacturers or experts to determine the most suitable rigid coupling type for optimal performance and reliability.



editor by CX 2023-09-08