Product Description
Basic Info. of Our Customized CNC Machining Parts
Quotation
According To Your Drawings or Samples. (Size, Material, Thickness, Processing Content And Required Technology, etc.)
Tolerance 
+/-0.005 – 0.01mm (Customizable)
Surface Roughness
Ra0.2 – Ra3.2 (Customizable)
Materials Available
Aluminum, Copper, Brass, Stainless Steel, Titanium, Iron, Plastic, Acrylic, PE, PVC, ABS, POM, PTFE etc.
Surface Treatment
Polishing, Surface Chamfering, Hardening and Tempering, Nickel plating, Chrome plating, zinc plating, Laser engraving, Sandblasting, Passivating, Clear Anodized, Color Anodized, Sandblast Anodized, Chemical Film, Brushing, etc.
Processing
Hot/Cold forging, Heat treatment, CNC Turning, Milling, Drilling and Tapping, Surface Treatment, Laser Cutting, Stamping, Die Casting, Injection Molding, etc.
Testing Equipment
Coordinate Measuring Machine (CMM) / Vernier Caliper/ / Automatic Height Gauge /Hardness Tester /Surface Roughness Teste/Run-out Instrument/Optical Projector, Micrometer/ Salt spray testing machine
Drawing Formats
PRO/E, Auto CAD, CZPT Works , UG, CAD / CAM / CAE, PDF
Our Advantages
1.) 24 hours online service & quickly quote and delivery.
2.) 100% quality inspection (with Quality Inspection Report) before delivery. All our products are manufactured under ISO 9001:2015.
3.) A strong, professional and reliable technical team with 16+ years of manufacturing experience.
4.) We have stable supply chain partners, including raw material suppliers, bearing suppliers, forging plants, surface treatment plants, etc.
5.) We can provide customized assembly services for those customers who have assembly needs.
Available Material
Stainless Steel
   SS201,SS301, SS303, SS304, SS316, SS416, etc.
Steel
   mild steel, Carbon steel, 4140, 4340, Q235, Q345B, 20#, 45#, etc.
Brass
   HPb63, HPb62, HPb61, HPb59, H59, H62, H68, H80, etc.
Copper
    C11000, C12000,C12000, C36000 etc.
Aluminum
    A380, AL2571, AL6061, Al6063, AL6082, AL7075, AL5052, etc.
Iron
    A36, 45#, 1213, 12L14, 1215 etc.
Plastic
    ABS, PC, PE, POM, Delrin, Nylon, PP, PEI, Peek etc.
Others
    Various types of Titanium alloy, Rubber, Bronze, etc.
Available Surface Treatment
Stainless Steel
Polishing, Passivating, Sandblasting, Laser engraving, etc.
Steel
Zinc plating, Oxide black, Nickel plating, Chrome plating, Carburized, Powder Coated, etc.
Aluminum parts
Clear Anodized, Color Anodized, Sandblast Anodized, Chemical Film, Brushing, Polishing, etc.
Plastic
Plating gold(ABS), Painting, Brushing(Acylic), Laser engraving, etc.
FAQ:
Q1: Are you a trading company or a factory?
A1: We are a factory
Q2: How long is your delivery time?
A2: Samples are generally 3-7 days; bulk orders are 10-25 days, depending on the quantity and parts requirements.
Q3: Do you provide samples? Is it free or extra?
A3: Yes, we can provide samples, and we will charge you based on sample processing. The sample fee can be refunded after placing an order in batches.
Q4: Do you provide design drawings service?
A4: We mainly customize according to the drawings or samples provided by customers. For customers who don't know much about drawing, we also   provide design and drawing services. You need to provide samples or sketches.
Q5: What about drawing confidentiality?
A5: The processed samples and drawings are strictly confidential and will not be disclosed to anyone else.
Q6: How do you guarantee the quality of your products?
A6: We have set up multiple inspection procedures and can provide quality inspection report before delivery. And we can also provide samples for you to test before mass production.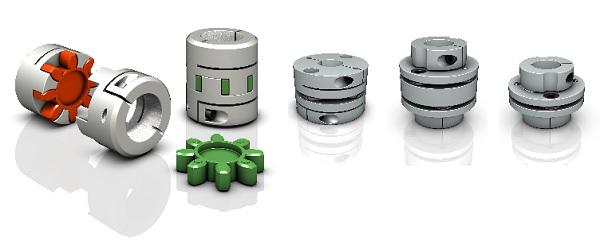 How to Select the Right Shaft Coupling for Specific Torque and Speed Requirements
Selecting the appropriate shaft coupling involves considering the specific torque and speed requirements of the application. Here's a step-by-step guide to help you choose the right coupling:
1. Determine Torque and Speed:
Identify the torque and speed requirements of the application. Torque is the rotational force required to transmit power between the shafts, usually measured in Nm (Newton-meters) or lb-ft (pound-feet). Speed refers to the rotational speed of the shafts, typically measured in RPM (revolutions per minute).
2. Calculate Torque Capacity:
Check the torque capacity of various shaft couplings. Manufacturers provide torque ratings for each coupling type and size. Ensure that the selected coupling has a torque capacity that exceeds the application's torque requirements.
3. Consider Misalignment:
If the application involves significant shaft misalignment due to thermal expansion, vibration, or other factors, consider flexible couplings with good misalignment compensation capabilities. Elastomeric or beam couplings are popular choices for such applications.
4. Assess Operating Speed:
For high-speed applications, choose couplings with high rotational speed ratings to avoid resonance issues and potential coupling failure. High-speed couplings may have specialized designs, such as disk or diaphragm couplings.
5. Evaluate Environmental Conditions:
If the coupling will operate in harsh environments with exposure to chemicals, moisture, or extreme temperatures, select couplings made from corrosion-resistant materials or with protective coatings.
6. Check Torsional Stiffness:
In applications requiring precision motion control, consider couplings with high torsional stiffness to minimize torsional backlash and maintain accurate positioning. Bellows or Oldham couplings are examples of couplings with low torsional backlash.
7. Size and Space Constraints:
Ensure that the selected coupling fits within the available space and aligns with the shaft dimensions. Be mindful of any installation limitations, especially in confined spaces or applications with limited radial clearance.
8. Consult Manufacturer's Data:
Refer to the manufacturer's catalogs and technical data sheets for detailed information on each coupling's torque and speed ratings, misalignment capabilities, materials, and other relevant specifications.
9. Consider Cost and Maintenance:
Compare the costs and maintenance requirements of different couplings. While some couplings may have higher upfront costs, they could offer longer service life and reduced maintenance costs in the long run.
By following these steps and considering the specific torque and speed requirements of your application, you can select the right shaft coupling that will ensure efficient power transmission and reliable performance for your mechanical system.
"`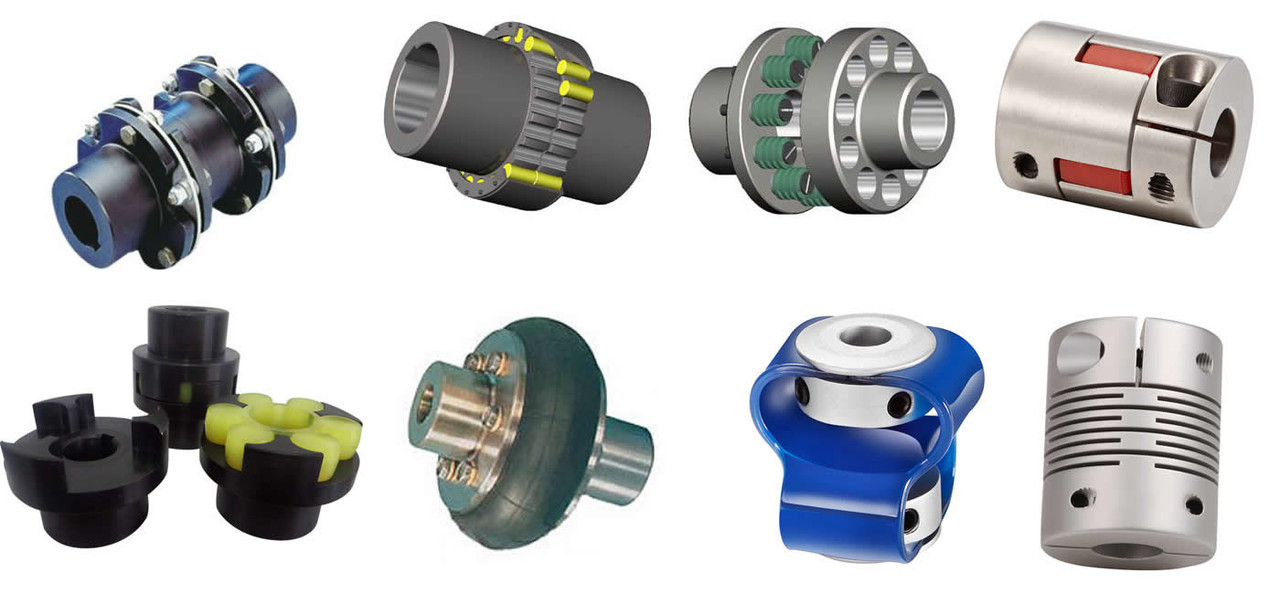 Temperature and Speed Limits for Different Shaft Coupling Types
The temperature and speed limits of shaft couplings vary depending on the materials and design of the coupling. Manufacturers provide specific guidelines and ratings for each coupling type. Below are general temperature and speed limits for some common shaft coupling types:
1. Elastomeric Couplings:
Elastomeric couplings, such as jaw couplings and tire couplings, typically have temperature limits ranging from -40°C to 100°C (-40°F to 212°F). The speed limits for elastomeric couplings are generally up to 5,000 RPM, but some designs may allow higher speeds.
2. Metallic Couplings:
Metallic couplings, like gear couplings and disc couplings, can handle a wider temperature range, typically from -50°C to 200°C (-58°F to 392°F). The speed limits for metallic couplings vary based on the size and design, but they can range from 3,000 RPM to over 10,000 RPM.
3. Grid Couplings:
Grid couplings have temperature limits similar to metallic couplings, ranging from -50°C to 200°C (-58°F to 392°F). The speed limits for grid couplings are typically in the range of 3,000 to 5,000 RPM.
4. Oldham Couplings:
Oldham couplings usually have temperature limits from -30°C to 100°C (-22°F to 212°F) and speed limits ranging from 1,000 to 5,000 RPM.
5. Beam Couplings:
Beam couplings generally have temperature limits from -40°C to 120°C (-40°F to 248°F) and speed limits between 5,000 to 10,000 RPM.
6. Fluid Couplings:
Fluid couplings are suitable for a wide range of temperatures, often from -50°C to 300°C (-58°F to 572°F). The speed limits depend on the size and design of the fluid coupling but can extend to several thousand RPM.
It's important to note that these are general guidelines, and the actual temperature and speed limits may vary based on the specific coupling manufacturer, material quality, and application requirements. Always refer to the manufacturer's documentation and technical specifications for accurate and up-to-date temperature and speed limits for a particular shaft coupling model.
"`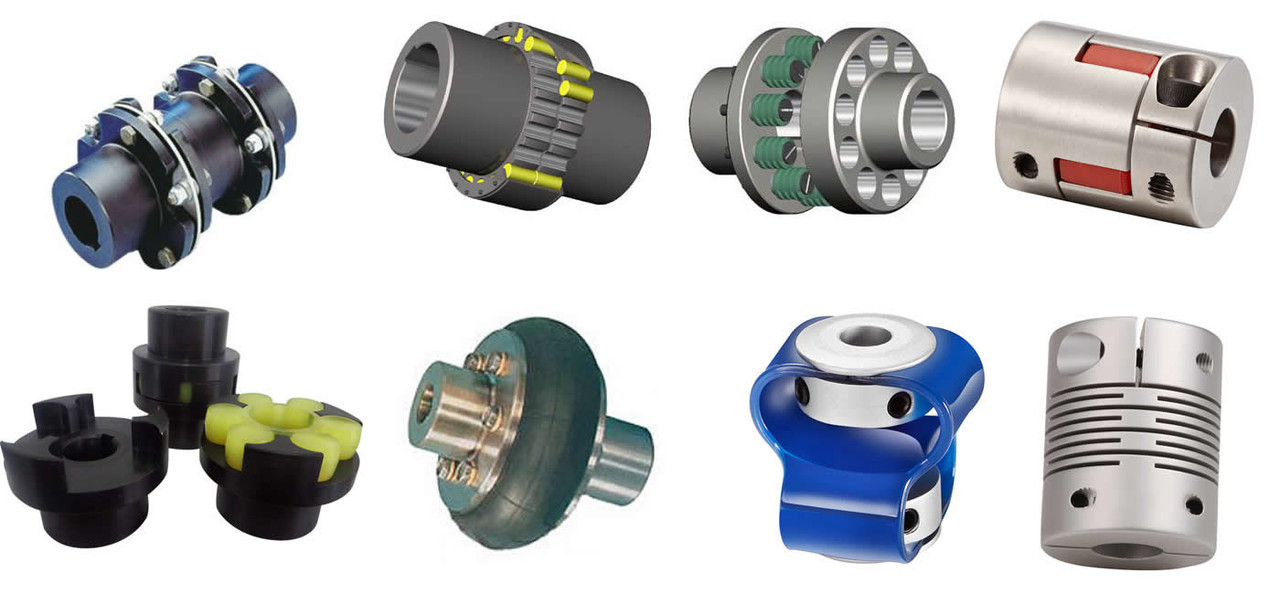 Types of Shaft Couplings and Their Applications in Various Industries
Shaft couplings come in various types, each designed to meet specific application requirements and address different types of misalignment. Here are some common types of shaft couplings and their applications in various industries:
1. Jaw Couplings:
Applications: Jaw couplings are widely used in power transmission applications, including conveyor systems, pumps, compressors, and industrial machinery. They are suitable for moderate torque requirements and provide good misalignment compensation.
2. Gear Couplings:
Applications: Gear couplings are used in heavy-duty industrial applications such as steel mills, paper mills, and mining equipment. They offer high torque capacity and can handle significant misalignments.
3. Disc Couplings:
Applications: Disc couplings are commonly used in precision machinery and automation systems, such as printing presses, machine tools, and robotics. They provide excellent torsional stiffness and are ideal for applications requiring precise positioning.
4. Grid Couplings:
Applications: Grid couplings are used in various industrial applications, including fans, pumps, and compressors. They offer high torque capacity and good shock absorption.
5. Oldham Couplings:
Applications: Oldham couplings are used in applications requiring high misalignment compensation, such as stepper motor drives and motion control systems.
6. Diaphragm Couplings:
Applications: Diaphragm couplings are used in critical applications that demand high torque transmission accuracy, such as aerospace, medical equipment, and semiconductor manufacturing.
7. Elastomeric Couplings:
Applications: Elastomeric couplings, like spider couplings, find applications in general industrial machinery, HVAC systems, and conveyor systems. They provide damping properties and flexibility to accommodate misalignments.
8. Torsionally Rigid Couplings:
Applications: Torsionally rigid couplings are used in applications requiring precise torque transmission, such as precision machining equipment and high-speed spindles.
9. Fluid Couplings:
Applications: Fluid couplings are used in heavy machinery and drivetrains, such as mining equipment, crushers, and marine propulsion systems. They provide smooth acceleration and dampening of shock loads.
10. Magnetic Couplings:
Applications: Magnetic couplings are used in applications where hermetic sealing is required, such as chemical processing, pumps, and mixers. They allow for torque transmission without direct physical contact.
The selection of the appropriate shaft coupling type depends on factors such as torque requirements, speed, misalignment, operating conditions, and the specific needs of the application. Using the right coupling ensures efficient power transmission, protects equipment from misalignment-related issues, and enhances the overall reliability and performance of industrial machinery and systems.
"`




editor by CX 2023-09-04