Product Description
Material

20CrMn5,20CrMnTi,40Cr,Powder deposit,45#steel,42CrMo,Stainless steel and so on as per your requests.

Custom

OEM/ODM

Lead Time

Sample: 20-30 days after deposit received, Batch goods: 30-45days after samples have been approved. Die opening product:7-15days after samples have been approved.It takes 45-60 days to open the mold.

Processing

Forging,Machining,Hobbing,Milling,Shaving,Grinding teeth, inserting teeth, shot blasting, Grinding,Heat treatment……

Heat Treatment

Intermediate frequency, high frequency, tempering, desalinating, carburizing……

Main Machines

CNC gear hobbing machine, CNC gear cutting machine, CNC lathe, CNC gear shaving machine, CNC gear milling machine, CNC gear grinding machine, CNC Grinding Machine….
..
Ruika has been engaged in manufacturing of forgings, castings, heat treatment and CNC machining parts since 1999.  
The products materials have passed EN15714-3.1 certification, covering various grades of: low carbon steel, alloy steel, stainless steel, ductile iron, aluminum alloy, copper alloy, titanium alloy. 
The main processes are: free forging, die forging, rolling ring, high pressure casting, centrifugal casting, normalizing, quenching and tempering, solution treatment, aging treatment, carbonitriding, turning, milling, drilling, grinding, hobbing, high frequency quenching, galvanizing, chrome plating, anodizing, powder spraying and other processes.
Rings and plates dimensions: Max 3000mm, shafts length: Max 12000mm, single piece weight: Max 16 Tons, at the same time we are good at terminal machining of complex products, dimension accuracy: Min 0.01mm, roughness: Min Ra0.6. 
Products can be strictly examined by chemical composition, tensile strength, yield strength, reduction of area, impact at low temperature, intergranular corrosion, hardness, metallographic, NDT, size, static balance etc performance parameter. 
Products are widely used in: aerospace, ships, trains, automobiles, engineering vehicles, chemical industry and petroleum refining, wellheads, x-mas tree equipment, mining machinery, food machinery, hydraulic and wind power generation, new energy equipment etc field. 
Welcome to send: PDF, IGS, STP and other format drawings, of course we could also make material judgment and size survey according to your samples. 
With more than 20 years of manufacturing experience and overseas sales team, we have achieved 100% customer satisfaction. The warranty period of products sold is 365 days. We look CHINAMFG to your consultation and cooperation at any time and common prosperity development.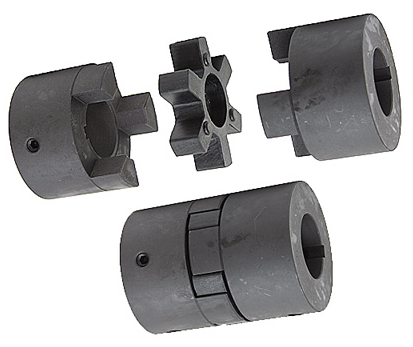 Specific Safety Precautions When Working with Shaft Couplings
Working with shaft couplings involves handling rotating machinery and mechanical components. To ensure the safety of personnel and prevent accidents, specific safety precautions should be followed during installation, maintenance, and operation:
1. Lockout-Tagout (LOTO):
Prior to any work on machinery involving couplings, implement a lockout-tagout procedure to isolate the equipment from its power source. This ensures that the machinery cannot be accidentally energized during maintenance or repair, protecting workers from potential hazards.
2. Personal Protective Equipment (PPE):
Always wear appropriate personal protective equipment (PPE), including safety goggles, gloves, and appropriate clothing, when working with shaft couplings. PPE helps protect against potential hazards such as flying debris, sharp edges, or contact with moving parts.
3. Proper Training and Supervision:
Only trained and authorized personnel should work with shaft couplings. Ensure that workers have the necessary knowledge and experience to handle the equipment safely. Adequate supervision may be required, especially for less-experienced personnel.
4. Inspection and Maintenance:
Regularly inspect shaft couplings and associated components for signs of wear, damage, or misalignment. Address any issues promptly to prevent equipment failure and potential accidents.
5. Follow Manufacturer's Guidelines:
Adhere to the manufacturer's instructions and guidelines for installation, operation, and maintenance of the specific coupling model. Improper use or deviation from recommended procedures may compromise safety and void warranties.
6. Avoid Overloading:
Do not exceed the torque and speed limits specified by the coupling manufacturer. Overloading a coupling can lead to premature failure and pose safety risks to operators and nearby equipment.
7. Shaft Guards and Enclosures:
Install appropriate guards and enclosures to prevent accidental contact with rotating shafts and couplings. These safety measures help reduce the risk of entanglement and injuries.
8. Zero Energy State:
Ensure that all stored energy in the equipment, such as compressed air or hydraulic pressure, is released and the equipment is in a zero energy state before starting work.
9. Avoid Loose Clothing and Jewelry:
Remove or secure loose clothing, jewelry, and other items that could get caught in moving parts.
10. Maintain a Clean Work Area:
Keep the work area clean and free from clutter to avoid tripping hazards and facilitate safe movement around the machinery.
By following these safety precautions, personnel can minimize the risks associated with working with shaft couplings and create a safer working environment for everyone involved.
"`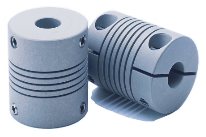 Real-World Examples of Shaft Coupling Applications in Different Industries
Shaft couplings play a crucial role in various industries by connecting rotating shafts and transmitting torque between them. Here are some real-world examples of shaft coupling applications in different industries:
1. Manufacturing Industry:
In manufacturing plants, shaft couplings are used in various equipment such as conveyor systems, pumps, compressors, and mixers. For example, in a conveyor system, shaft couplings connect the motor shaft to the conveyor belt, allowing efficient material handling and transportation.
2. Oil and Gas Industry:
The oil and gas industry utilizes shaft couplings in applications like drilling rigs, pumps, and generators. In drilling rigs, couplings connect the motor to the drill shaft, enabling the drilling process.
3. Marine Industry:
In the marine industry, shaft couplings are found in propulsion systems, water pumps, and winches. They connect the ship's engine to the propeller shaft, providing the necessary torque for propulsion.
4. Power Generation:
Power plants use shaft couplings in turbines, generators, and cooling systems. For instance, in a steam turbine, couplings connect the turbine to the electrical generator, allowing the conversion of steam energy into electrical power.
5. Aerospace Industry:
Aerospace applications use shaft couplings in aircraft engines, landing gear systems, and auxiliary power units. Couplings enable power transmission between different components of the aircraft systems.
6. Automotive Industry:
In vehicles, shaft couplings are present in the drivetrain, steering systems, and transmission. For example, in a car's transmission system, couplings connect the engine to the gearbox, enabling smooth gear changes and power transmission to the wheels.
7. Mining Industry:
The mining industry relies on shaft couplings in heavy-duty machinery such as crushers, conveyor belts, and pumps. Couplings connect motors to various mining equipment, facilitating material extraction and transportation.
8. Agriculture:
Agricultural machinery like tractors and harvesters use shaft couplings to connect the engine to implements such as plows, harvesters, and irrigation pumps.
These examples demonstrate the wide-ranging applications of shaft couplings across industries. In each case, the specific coupling type is chosen based on factors such as torque requirements, misalignment compensation, environmental conditions, and load characteristics to ensure reliable and efficient operation.
"`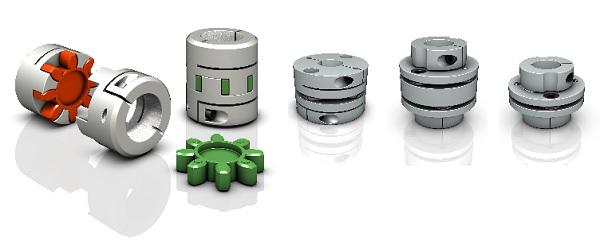 How Does a Flexible Shaft Coupling Differ from a Rigid Shaft Coupling?
Flexible shaft couplings and rigid shaft couplings are two distinct types of couplings, each designed to serve different purposes in mechanical power transmission. Here are the key differences between the two:
1. Flexibility:
The most significant difference between flexible and rigid shaft couplings is their flexibility. Flexible couplings are designed with elements that can deform or flex to accommodate misalignments between the shafts. This flexibility allows for angular, parallel, and axial misalignments, making them suitable for applications where shafts are not perfectly aligned. In contrast, rigid couplings do not have this flexibility and require precise alignment between the shafts.
2. Misalignment Compensation:
Flexible couplings excel in compensating for misalignments, making them ideal for applications with dynamic conditions or those prone to misalignment due to thermal expansion or vibrations. Rigid couplings, on the other hand, are used in applications where perfect alignment is critical to prevent vibration, wear, and premature failure.
3. Damping Properties:
Flexible couplings, particularly those with elastomeric or flexible elements, offer damping properties, meaning they can absorb and reduce shocks and vibrations. This damping capability helps protect the connected equipment from damage and enhances system reliability. Rigid couplings lack this damping ability and can transmit shocks and vibrations directly between shafts.
4. Torque Transmission:
Both flexible and rigid couplings are capable of transmitting torque from the driving shaft to the driven shaft. However, the torque transmission of flexible couplings can be limited compared to rigid couplings, especially in high-torque applications.
5. Types of Applications:
Flexible couplings find applications in a wide range of industries, especially in situations where misalignment compensation, vibration damping, and shock absorption are essential. They are commonly used in conveyors, pumps, compressors, printing presses, and automation systems. Rigid couplings are used in precision machinery and applications that demand perfect alignment, such as high-speed spindles and certain types of precision equipment.
6. Installation:
Flexible couplings are relatively easier to install due to their ability to accommodate misalignment. On the other hand, rigid couplings require careful alignment during installation to ensure proper functioning and prevent premature wear.
The choice between a flexible and a rigid shaft coupling depends on the specific requirements of the application. If misalignment compensation, damping, and flexibility are critical, a flexible coupling is the preferred choice. If precision alignment and direct torque transmission are essential, a rigid coupling is more suitable.
"`




editor by CX 2023-10-08