Product Description
| | | | | | | |
| --- | --- | --- | --- | --- | --- | --- |
| Item No. | φD | L | L1 | L2 | M | Tighten the strength(N.m) |
| SG7-6-40- | 40 | 55 | 19 | 24 | M3 | 3 |
| SG7-6-55- | 55 | 65 | 22 | 31 | M4 | 6 |
| SG7-6-65- | 65 | 76 | 27 | 37 | M5 | 8 |
| SG7-6-82- | 82 | 88 | 32 | 41 | M6 | 10 |
| SG7-6-90- | 90 | 88 | 32 | 41 | M6 | 12 |
11111111111111111111111111111111111111111111111111111111111111111111111111111111111111111111111111111111111111111111111111111111111111111111111111111111111111111111111111111111111111111111111111111111111111111111111111111
1111111111111111111111111111111111111111111111111111111111111111111111111111111111111111111111111111111111111111111111111111111111111111111111111111111111111111111111111111111111111111111111111111111111111111111112111111111111111111111111111111111111111111111111111111111
| | | | | | | | | | |
| --- | --- | --- | --- | --- | --- | --- | --- | --- | --- |
| Item No. | Rated torque | Maximum Torque | Max Speed | Inertia Moment | N.m rad | RRO | Tilting Tolerance | End-play | Weight:(g) |
| SG7-6-40- | 13N.m | 26N.m | 8000prm | 9×10-5kg.m² | 15×103N.m/rad | 0.15mm | 2c | 1mm | 231 |
| SG7-6-55- | 28N.m | 56N.m | 6000prm | 2.9×10-4kg.m² | 28×103N.m/rad | 0.2mm | 2c | 1.5mm | 485 |
| SG7-6-65- | 60N.m | 120N.m | 5000prm | 4.6×10-4kg.m² | 55×103N.m/rad | 0.25mm | 2c | 1.5mm | 787 |
| SG7-6-82- | 150N.m | 300N.m | 4500prm | 1.1×10-3kg.m² | 110×103N.m/rad | 0.28mm | 2c | 1.5mm | 1512 |
| SG7-6-90- | 200N.m | 400N.m | 4000prm | 2×10-3kg.m² | 140×103N.m/rad | 0.3mm | 2c | 1.5mm | 1800 |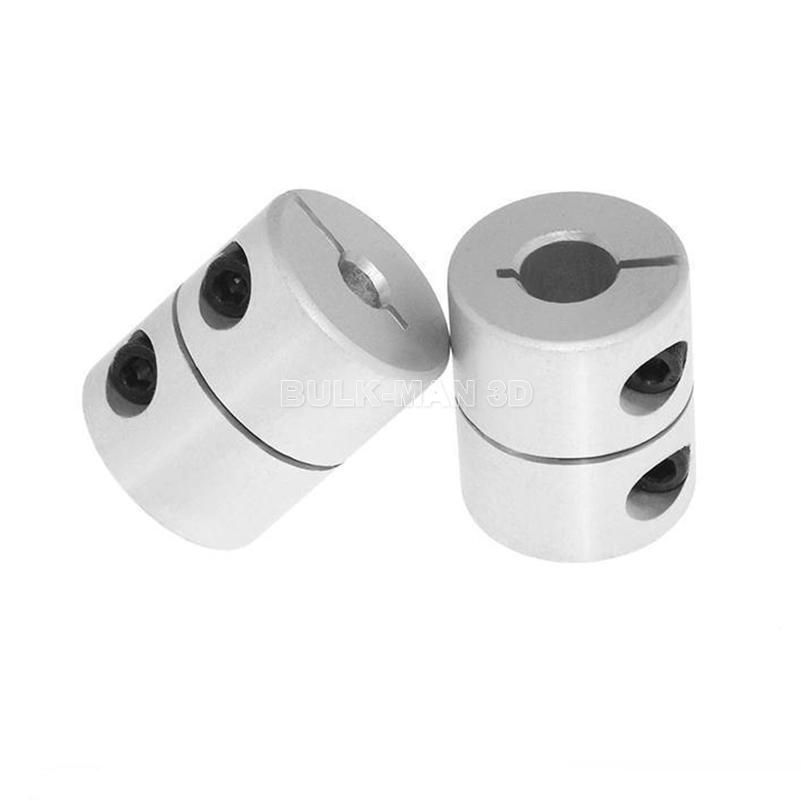 What are the potential drawbacks or limitations of using rigid shaft couplings in certain applications?
Rigid shaft couplings, while offering benefits in certain scenarios, also have limitations that should be considered when selecting them for specific applications:
Minimal Misalignment Compensation: Rigid couplings have limited ability to compensate for shaft misalignment, making them less suitable for applications with significant misalignment.
Transmits Vibrations: Rigid couplings do not dampen vibrations, which can lead to increased wear and fatigue in connected components and decrease overall system lifespan.
Higher Stress Concentration: Due to their rigid nature, these couplings can result in higher stress concentrations at the coupling ends, potentially leading to premature failure.
Noisy Operation: Rigid couplings can amplify noise generated by connected equipment, contributing to a noisier operating environment.
Requires Precise Alignment: Proper alignment during installation is crucial to prevent excessive loads on equipment and ensure reliable operation.
Less Torsional Damping: Rigid couplings lack the torsional damping capabilities of some other coupling types, which may be necessary in systems with varying loads.
Less Forgiving: Rigid couplings can transmit shocks and impacts directly to connected equipment, which may not be suitable for applications with frequent starts, stops, or heavy loads.
It's important to carefully assess the specific requirements of an application and consider factors such as misalignment, vibration, torque transmission, and environmental conditions when deciding whether to use a rigid shaft coupling. In cases where the limitations of rigid couplings may pose challenges, other coupling types such as flexible, torsionally soft, or damping couplings could be more appropriate alternatives.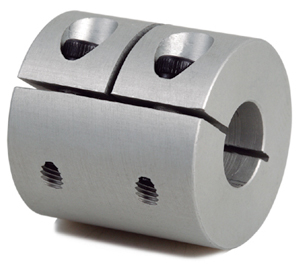 Can rigid shaft couplings reduce vibrations and noise in mechanical systems?
Rigid shaft couplings are primarily designed for accurate torque transmission and shaft alignment. While they are not specifically intended to reduce vibrations and noise, they can indirectly contribute to minimizing vibrations and noise in mechanical systems.
Here's how rigid shaft couplings can help mitigate vibrations and noise:
Shaft Alignment: Rigid couplings ensure precise alignment between connected shafts. Proper alignment reduces angular and axial misalignment, which can lead to vibrations and noise. By maintaining alignment, rigid couplings prevent the generation of excessive forces that contribute to vibration.
Reduced Dynamic Imbalance: Accurate alignment achieved by rigid couplings helps in minimizing dynamic imbalance, which is a common cause of vibrations. When shafts are misaligned, it can lead to uneven distribution of forces and create vibrations in rotating machinery.
Minimized Wear: Rigid couplings prevent misalignment-induced wear and excessive friction between shafts. This helps in reducing the potential for vibration-producing irregularities that can arise from worn or damaged components.
Stable Connection: Rigid couplings create a solid and stable connection between shafts. This stability minimizes the likelihood of resonances and vibrations caused by flexible components that might amplify vibrations in the system.
Uniform Torque Transmission: Rigid couplings facilitate even torque distribution between shafts. Uneven torque transmission can lead to fluctuations and vibration-causing oscillations in the system.
While rigid couplings can provide some indirect benefits in reducing vibrations and noise, they might not be as effective as specialized vibration-damping couplings or other mechanical solutions explicitly designed for vibration and noise reduction. In cases where vibration and noise reduction are critical, engineers might consider incorporating additional measures such as damping materials, flexible couplings, or vibration isolators.
Ultimately, the choice of coupling and vibration reduction strategy depends on the specific requirements of the application. If vibration and noise reduction are primary concerns, it's advisable to consult with engineering experts and consider coupling designs that prioritize these attributes.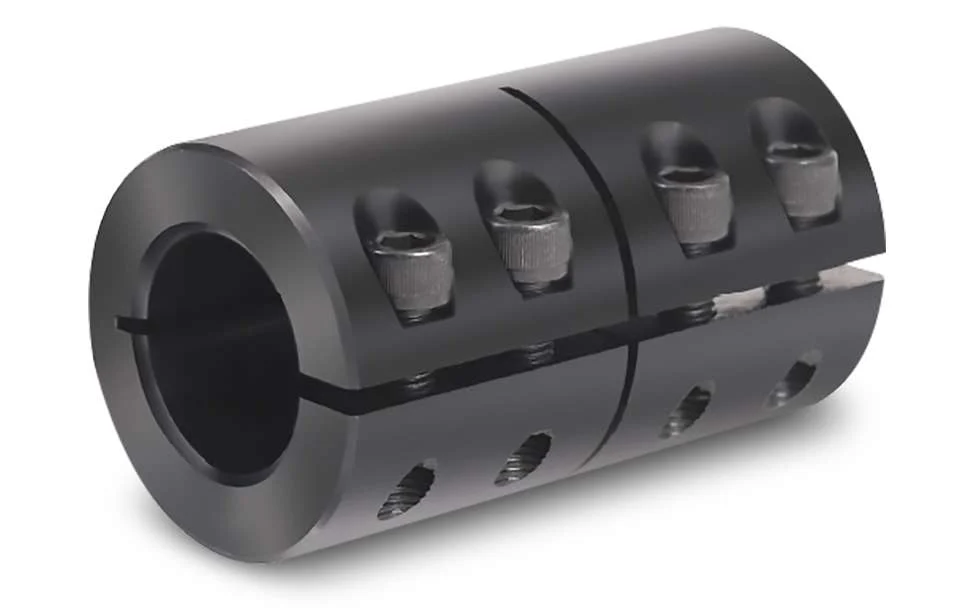 What is a Rigid Shaft Coupling and How Does It Work in Mechanical Systems?
A rigid shaft coupling is a type of coupling used to connect two shafts together in a mechanical system. As the name suggests, it is designed to provide a rigid and solid connection between the shafts, without any flexibility or misalignment compensation.
The primary function of a rigid shaft coupling is to transmit torque from one shaft to another efficiently and with minimal backlash. It achieves this by directly connecting the two shafts using a rigid mechanical interface.
Rigid shaft couplings typically consist of two halves with flanges that are bolted or clamped together around the shaft ends. The flanges are precision machined to ensure accurate alignment of the shafts. Some common types of rigid shaft couplings include:
Sleeve Couplings: These are the simplest type of rigid couplings and consist of a cylindrical sleeve with a bore that fits over the shaft ends. The two shafts are aligned and then secured together using screws or pins.
Clamp or Split Couplings: These couplings have two halves that are split and bolted together around the shafts. The split design allows for easy installation and removal without the need to disassemble other components of the system.
Flanged Couplings: Flanged couplings have two flanges with precision machined faces that are bolted together, providing a robust connection.
Tapered Bushing Couplings: These couplings use a tapered bushing to lock the coupling onto the shafts, creating a secure and concentric connection.
Rigid shaft couplings are commonly used in applications where precise alignment is critical, such as in high-speed machinery, precision instruments, and power transmission systems. Since they do not have any flexibility, they are best suited for applications where shaft misalignment is minimal or can be controlled through accurate alignment during installation.
One of the main advantages of rigid shaft couplings is their ability to provide a direct and efficient transfer of torque, making them suitable for high-torque and high-speed applications. Additionally, their simple design and solid connection make them easy to install and maintain.
However, it's essential to ensure proper alignment during installation to prevent premature wear and stress on the shafts and other components. In cases where misalignment is expected or unavoidable, flexible couplings like beam couplings, bellows couplings, or jaw couplings are more appropriate, as they can compensate for small misalignments and provide some degree of shock absorption.



editor by CX 2023-10-11