Product Description
Large SWC type Cross Shaft Universal Coupling
Description
SWC-BH types Cardan shaft is a kind of the most commonly used with the characteristics of its structure can not in the same axis or axis angle or larger axial movement of 2 large equiangular continuous rotary speed, and reliably transfer torque and motion.
It can be widely used in paper machinery, metallurgy, lifting, transportation, mining, petroleum, shipbuilding, coal, rubber, and other heavy machinery industry machinery shaft in the transmission torque.
Product Parameters
 
Model
 
 
 
 
 
Lmin
 
kg. m2
 
D/mm
Tn
T.
β/
LS
                          Size
      kg
 
KN • m
KN • m
(.)
mm
                           mm
 
 
 
 
 
 
Di
d2
Da
Lm
n x φ d
k
t
b
g
Lmin
100mm
Lmin
100mm
 
 
 
 
 
js11
H7
h9
SWC100BH
100
2.5
1.25
≤25
55
405
84
57
60
55
6 x φ 9
7
2.5
–
–
0.0044
0.00019
6.1
0.35
SWC120BH
120
5
2.5
≤25
80
485
102
75
70
65
8 x φ 11
8
2.5
–
–
0.5719
0.00044
10.8
0.55
SWC150BH
150
10
5
≤25
80
590
13
90
89
80
8 x φ 13
10
3
–
–
0.0423
0.00157
24.5
0.85
SWC180BH
180
22.4
11.2
≤15
100
840
155
105
114
110
8 x φ 17
17
5
24
7
0.175
0.007
70
2.8
SWC200BH
200
36
18
≤15
110
860
170
120
127
115
8 x φ 17
19
5
28
8
0.31
0.013
86
3.6
SWC225BH
225
56
28
≤15
140
920
196
135
152
120
8 x φ 17
20
5
32
9
0.538
0.5714
122
4.9
SWC250BH
250
80
40
≤15
140
1035
218
150
168
140
8 x φ 19
25
6
40
12.5
0.966
0.5717
172
5.3
SWC285BH
285
120
58
≤15
140
1190
245
170
194
160
8 x φ 21
27
7
40
15
2.011
0.051
263
6.3
SWC315BH
315
160
80
≤15
140
1315
280
185
219
180
10 x φ 23
32
8
40
15
3.605
0.571
382
8
SWC350BH
350
225
110
≤15
150
1440
310
210
267
194
10 x φ 23
35
8
50
16
7.053
0.2219
582
15
SWC390BH
390
320
160
≤15
170
1590
345
235
267
215
10 x φ 25
40
8
70
18
12.164
0.2219
738
15
SWC440BH
440
500
250
≤15
190
1875
390
255
325
260
16 x φ 28
42
10
80
20
21.42
0.4744
1190
21.7
SWC490BH
490
700
350
≤15
190
1985
435
275
325
270
16 x φ 31
47
12
90
22.5
32.86
0.4744
1452
21.7
SWC550BH
550
1000
500
≤15
240
2300
492
320
426
305
16 x φ 31
50
12
100
22.5
68.92
1.357
2380
34
Packaging & Shipping
FAQ
1: Are you a trading company or a manufacturer ?
We are a professional manufacturer of couplings and universal joints.
 
2:Why choose Ding Jian precision transmission ?
As a professional manufacturer of coupling and universal joints, we possess a skillful team of workers and designers To provide our customers with first-class services.
 
3: Can You Strictly Follow The Tolerance on The Drawing And Meet The High Precision?
Yes, we can, we can provide high precision parts and make the parts as your drawing.
 
4:How long does it take to delivery?
Generally, it is 20-30 days if the goods are not in stock. It is according to quantity.
5:How to deal with the parts received when they are found to be in poor quality?
In case of non- conformance, please contact us immediately, we will check the problems and have them reworked or repaired at the first time. If none of these works, we support a refund.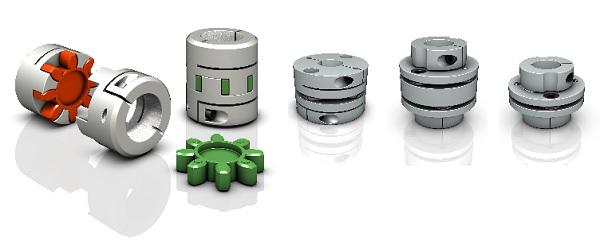 How to Select the Right Shaft Coupling for Specific Torque and Speed Requirements
Selecting the appropriate shaft coupling involves considering the specific torque and speed requirements of the application. Here's a step-by-step guide to help you choose the right coupling:
1. Determine Torque and Speed:
Identify the torque and speed requirements of the application. Torque is the rotational force required to transmit power between the shafts, usually measured in Nm (Newton-meters) or lb-ft (pound-feet). Speed refers to the rotational speed of the shafts, typically measured in RPM (revolutions per minute).
2. Calculate Torque Capacity:
Check the torque capacity of various shaft couplings. Manufacturers provide torque ratings for each coupling type and size. Ensure that the selected coupling has a torque capacity that exceeds the application's torque requirements.
3. Consider Misalignment:
If the application involves significant shaft misalignment due to thermal expansion, vibration, or other factors, consider flexible couplings with good misalignment compensation capabilities. Elastomeric or beam couplings are popular choices for such applications.
4. Assess Operating Speed:
For high-speed applications, choose couplings with high rotational speed ratings to avoid resonance issues and potential coupling failure. High-speed couplings may have specialized designs, such as disk or diaphragm couplings.
5. Evaluate Environmental Conditions:
If the coupling will operate in harsh environments with exposure to chemicals, moisture, or extreme temperatures, select couplings made from corrosion-resistant materials or with protective coatings.
6. Check Torsional Stiffness:
In applications requiring precision motion control, consider couplings with high torsional stiffness to minimize torsional backlash and maintain accurate positioning. Bellows or Oldham couplings are examples of couplings with low torsional backlash.
7. Size and Space Constraints:
Ensure that the selected coupling fits within the available space and aligns with the shaft dimensions. Be mindful of any installation limitations, especially in confined spaces or applications with limited radial clearance.
8. Consult Manufacturer's Data:
Refer to the manufacturer's catalogs and technical data sheets for detailed information on each coupling's torque and speed ratings, misalignment capabilities, materials, and other relevant specifications.
9. Consider Cost and Maintenance:
Compare the costs and maintenance requirements of different couplings. While some couplings may have higher upfront costs, they could offer longer service life and reduced maintenance costs in the long run.
By following these steps and considering the specific torque and speed requirements of your application, you can select the right shaft coupling that will ensure efficient power transmission and reliable performance for your mechanical system.
"`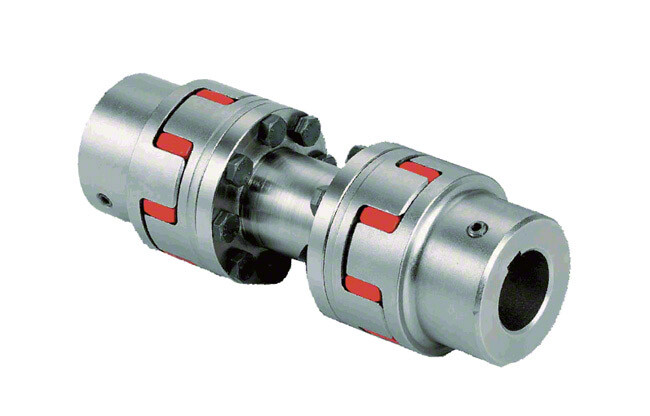 Do Shaft Couplings Require Regular Maintenance, and if so, What Does it Involve?
Yes, shaft couplings do require regular maintenance to ensure their optimal performance, extend their service life, and prevent unexpected failures. The maintenance frequency may vary based on factors such as the coupling type, application, operating conditions, and the manufacturer's recommendations. Here's what regular maintenance for shaft couplings typically involves:
1. Visual Inspection:
Regularly inspect the coupling for signs of wear, damage, or misalignment. Check for cracks, corrosion, and worn-out elastomeric elements (if applicable). Look for any abnormal movement or rubbing between the coupling components during operation.
2. Lubrication:
If the shaft coupling requires lubrication, follow the manufacturer's guidelines for the appropriate lubricant type and frequency. Lubrication helps reduce friction, wear, and noise in the coupling.
3. Alignment Check:
Monitor shaft alignment periodically. Misalignment can lead to premature coupling failure and damage to connected equipment. Make adjustments as needed to keep the shafts properly aligned.
4. Torque Check:
For bolted couplings, periodically check the torque on the bolts to ensure they remain securely fastened. Loose bolts can lead to misalignment and reduce coupling performance.
5. Replace Worn Components:
If any coupling components show signs of wear or damage beyond acceptable limits, replace them promptly with genuine replacement parts from the manufacturer.
6. Environmental Considerations:
In harsh environments with exposure to chemicals, moisture, or extreme temperatures, take additional measures to protect the coupling, such as applying corrosion-resistant coatings or using special materials.
7. Monitoring Coupling Performance:
Implement a monitoring system to track coupling performance and detect any changes or abnormalities early on. This could include temperature monitoring, vibration analysis, or other condition monitoring techniques.
8. Professional Inspection:
Periodically have the coupling and connected machinery inspected by qualified professionals to identify any potential issues that may not be apparent during regular inspections.
By adhering to a regular maintenance schedule and taking proactive measures to address potential issues, you can ensure that your shaft couplings operate reliably and efficiently throughout their service life, minimizing downtime and improving overall system performance.
"`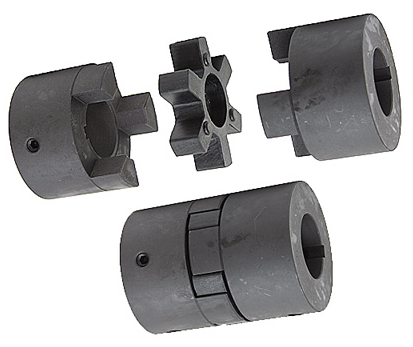 Diagnosing and Fixing Common Issues with Shaft Couplings
Regular inspection and maintenance of shaft couplings are essential to detect and address common issues that may arise during operation. Here are steps to diagnose and fix some common coupling problems:
1. Abnormal Noise or Vibration:
If you notice unusual noise or excessive vibration during equipment operation, it may indicate misalignment, wear, or damage in the coupling. Check for any visible signs of damage, such as cracks or deformations, and inspect the coupling for proper alignment.
Diagnosis:
Use a vibration analysis tool to measure the vibration levels and identify the frequency of the abnormal vibrations. This can help pinpoint the source of the problem.
Fix:
If misalignment is the cause, adjust the coupling to achieve proper alignment between the shafts. Replace any damaged or worn coupling components, such as spiders or elastomeric inserts, as needed.
2. Excessive Heat:
Feeling excessive heat on the coupling during operation can indicate friction, improper lubrication, or overload conditions.
Diagnosis:
Inspect the coupling and surrounding components for signs of rubbing, lack of lubrication, or overloading.
Fix:
Ensure proper lubrication of the coupling, and check for any interference between the coupling and adjacent parts. Address any overloading issues by adjusting the equipment load or using a coupling with a higher torque capacity.
3. Shaft Movement:
If you observe axial or radial movement in the connected shafts, it may indicate wear or improper installation of the coupling.
Diagnosis:
Check the coupling's set screws, keyways, or other fastening methods to ensure they are secure and not causing the shaft movement.
Fix:
If the coupling is worn or damaged, replace it with a new one. Ensure proper installation and use appropriate fastening methods to secure the coupling to the shafts.
4. Sheared Shear Pin:
In shear pin couplings, a sheared shear pin indicates overloading or shock loads that exceeded the coupling's torque capacity.
Diagnosis:
Inspect the shear pin for damage or breakage.
Fix:
Replace the sheared shear pin with a new one of the correct specifications. Address any overloading issues or adjust the equipment to prevent future shearing.
5. Coupling Wear:
Regular wear is normal for couplings, but excessive wear may lead to decreased performance and increased misalignment.
Diagnosis:
Inspect the coupling components for signs of wear, such as worn elastomeric elements or damaged teeth.
Fix:
Replace the worn or damaged components with new ones of the appropriate specifications.
Remember, regular maintenance and periodic inspection are key to diagnosing issues early and preventing severe problems. Always follow the manufacturer's recommendations for maintenance and replacement schedules to ensure the proper functioning and longevity of the shaft coupling.
"`




editor by CX 2023-10-09