Product Description
CLZ Gear Coupling(JB/ZQ4219-1983)
CLZ gear coupling is suitable for connecting 2 horizontal coaxial transmission shafts. It has the capability of compensating the relative offset of 2 axes.
The weight and moment of inertia of the coupling are approximate values calculated according to the minimum diameter and maximum length of the shaft hole.
 
·CLZ Gear Coupling Main Dimension And Parameter(JB/ZQ4219-1986)
Note:
1. The shaft hole dimension with * only to d1.
2. This standard applies only to old products.
·Features
1. Tooth coupling has small radial dimension and large load-carrying capacity. It is often used for shafting transmission under low speed and heavy load conditions. Tooth coupling with high accuracy and dynamic balance can be used for high speed transmission.
2. It has the ability to compensate the deviation of radial, axial and angular equiaxes.
3. It has compact structure, small turning radius, large bearing capacity, high transmission efficiency, low noise and maintenance cycle.
·Product Display
♦Other Products List
Transmission Machinery 
Parts Name
Model
Universal Coupling
WS,WSD,WSP
Cardan Shaft
SWC,SWP,SWZ
Tooth Coupling
CL,CLZ,GCLD,GIICL,
GICL,NGCL,GGCL,GCLK
Disc Coupling
JMI,JMIJ,JMII,JMIIJ
High Flexible Coupling
LM
Chain Coupling
GL
Jaw Coupling
LT
Grid Coupling
JS
♦Our Company
HangZhou CHINAMFG Machinery Manufacturing Co., Ltd. is a high-tech enterprise specializing in the design and manufacture of various types of coupling. There are 86 employees in our company, including 2 senior engineers and no fewer than 20 mechanical design and manufacture, heat treatment, welding, and other professionals.
Advanced and reasonable process, complete detection means. Our company actively introduces foreign advanced technology and equipment, on the basis of the condition, we make full use of the advantage and do more research and innovation. Strict to high quality and operate strictly in accordance with the ISO9000 quality certification system standard mode.
Our company supplies different kinds of products. High quality and reasonable price. We stick to the principle of "quality first, service first, continuous improvement and innovation to meet the customers" for the management and "zero defect, zero complaints" as the quality objective. 
♦Our Services
1.Design Services
Our design team has experience in cardan shaft relating to product design and development. If you have any needs for your new product or wish to make further improvements, we are here to offer our support.
2.Product Services
raw materials → Cutting → Forging →Rough machining →Shot blasting →Heat treatment →Testing →Fashioning →Cleaning→ Assembly→Packing→Shipping
3.Samples Procedure
We could develop the sample according to your requirement and amend the sample constantly to meet your need.
4.Research & Development
We usually research the new needs of the market and develop the new model when there is new cars in the market.
5.Quality Control
Every step should be special test by Professional Staff according to the standard of ISO9001 and TS16949.
♦FAQ
Q 1: Are you trading company or manufacturer?
A: We are a professional manufacturer specializing in manufacturing
various series of couplings.
Q 2:Can you do OEM?
Yes, we can. We can do OEM & ODM for all the customers with customized artworks of PDF or AI format.
Q 3:How long is your delivery time?
Generally it is 20-30 days if the goods are not in stock. It is according to quantity.
Q 4: Do you provide samples ? Is it free or extra ?
Yes, we could offer the sample but not for free.Actually we have a very good price principle, when you make the bulk order then cost of sample will be deducted.
Q 5: How long is your warranty?
A: Our Warranty is 12 month under normal circumstance.
Q 6: What is the MOQ?
A:Usually our MOQ is 1pcs.
Q 7: Do you have inspection procedures for coupling ?
A:100% self-inspection before packing.
Q 8: Can I have a visit to your factory before the order?
A: Sure,welcome to visit our factory.
Q 9: What's your payment?
A:1) T/T.
♦Contact Us
Web: huadingcoupling
Add: No.11 HangZhou Road,Chengnan park,HangZhou City,ZheJiang Province,China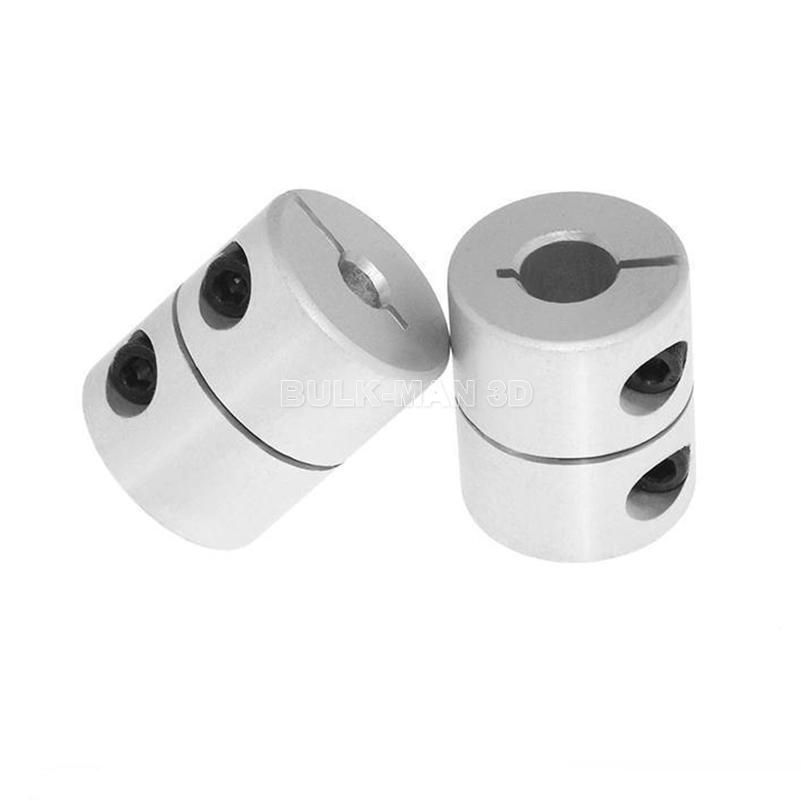 What are the potential drawbacks or limitations of using rigid shaft couplings in certain applications?
Rigid shaft couplings, while offering benefits in certain scenarios, also have limitations that should be considered when selecting them for specific applications:
Minimal Misalignment Compensation: Rigid couplings have limited ability to compensate for shaft misalignment, making them less suitable for applications with significant misalignment.
Transmits Vibrations: Rigid couplings do not dampen vibrations, which can lead to increased wear and fatigue in connected components and decrease overall system lifespan.
Higher Stress Concentration: Due to their rigid nature, these couplings can result in higher stress concentrations at the coupling ends, potentially leading to premature failure.
Noisy Operation: Rigid couplings can amplify noise generated by connected equipment, contributing to a noisier operating environment.
Requires Precise Alignment: Proper alignment during installation is crucial to prevent excessive loads on equipment and ensure reliable operation.
Less Torsional Damping: Rigid couplings lack the torsional damping capabilities of some other coupling types, which may be necessary in systems with varying loads.
Less Forgiving: Rigid couplings can transmit shocks and impacts directly to connected equipment, which may not be suitable for applications with frequent starts, stops, or heavy loads.
It's important to carefully assess the specific requirements of an application and consider factors such as misalignment, vibration, torque transmission, and environmental conditions when deciding whether to use a rigid shaft coupling. In cases where the limitations of rigid couplings may pose challenges, other coupling types such as flexible, torsionally soft, or damping couplings could be more appropriate alternatives.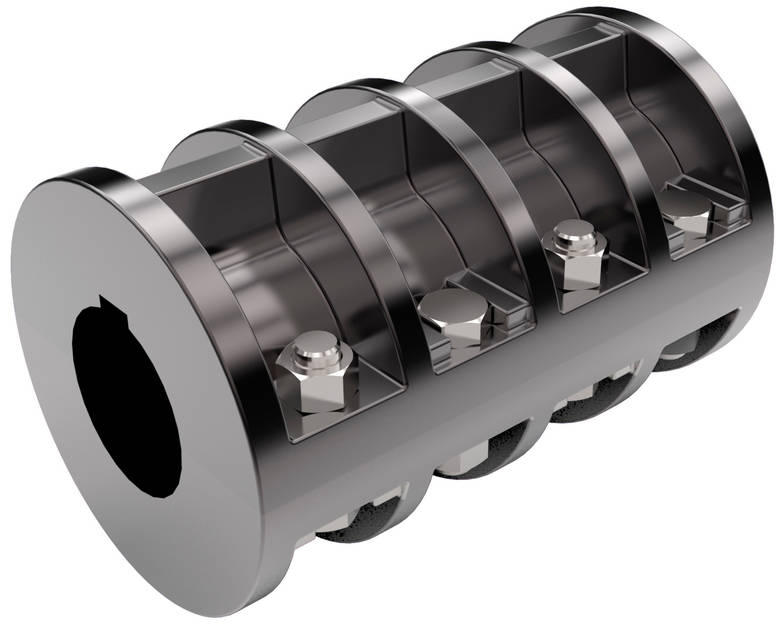 How do rigid shaft couplings contribute to the overall efficiency of rotating machinery?
Rigid shaft couplings play a crucial role in enhancing the overall efficiency and performance of rotating machinery by ensuring precise torque transmission, accurate shaft alignment, and reduced power losses. Their contribution to efficiency can be understood through the following points:
Accurate Torque Transmission: Rigid couplings provide a direct and efficient connection between two shafts, allowing torque to be transmitted without significant losses. Unlike flexible couplings that can absorb some energy through flexibility, rigid couplings minimize energy dissipation, leading to efficient power transfer.
Minimized Misalignment: Proper alignment of shafts is essential for efficient operation. Rigid couplings maintain accurate shaft alignment, reducing friction, wear, and energy losses that can occur due to misaligned shafts.
Reduced Vibrations: By preventing misalignment and maintaining shaft stability, rigid couplings help minimize vibrations. Reduced vibrations lead to smoother operation, less wear and tear, and a decrease in energy losses associated with friction and oscillations.
Consistent Performance: Rigid couplings ensure consistent and reliable torque transmission throughout the machinery's operation. This stability helps maintain optimal operating conditions and prevents sudden disruptions or fluctuations in performance.
Enhanced System Integrity: A stable and secure connection between shafts provided by rigid couplings reduces the risk of equipment failures and breakdowns. This enhances the machinery's overall reliability and uptime, contributing to improved efficiency.
Minimized Power Losses: With their rigid construction, these couplings have minimal flexibility, reducing power losses associated with elastic deformation. As a result, more of the input power is effectively utilized for productive work.
Reduced Maintenance Needs: Rigid couplings, when properly installed and maintained, experience fewer wear-related issues compared to flexible couplings. This translates to reduced downtime and maintenance requirements, further enhancing machinery efficiency.
Efficient rotating machinery is critical for various industries, as it leads to cost savings, improved productivity, and extended equipment lifespan. Rigid shaft couplings contribute significantly to achieving these goals by ensuring reliable torque transmission, stable operation, and minimized energy losses.
It's important to note that while rigid couplings offer advantages in terms of efficiency, they might not be suitable for applications requiring flexibility to accommodate misalignment or shock absorption. Engineers should carefully consider the specific requirements of their machinery and select couplings that best align with the desired balance of efficiency, flexibility, and other operational needs.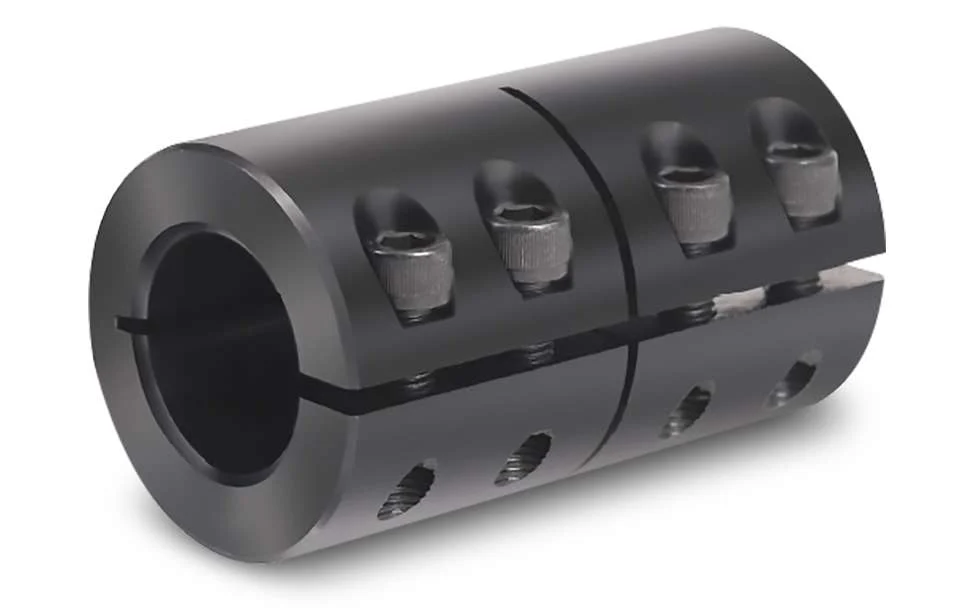 What is a Rigid Shaft Coupling and How Does It Work in Mechanical Systems?
A rigid shaft coupling is a type of coupling used to connect two shafts together in a mechanical system. As the name suggests, it is designed to provide a rigid and solid connection between the shafts, without any flexibility or misalignment compensation.
The primary function of a rigid shaft coupling is to transmit torque from one shaft to another efficiently and with minimal backlash. It achieves this by directly connecting the two shafts using a rigid mechanical interface.
Rigid shaft couplings typically consist of two halves with flanges that are bolted or clamped together around the shaft ends. The flanges are precision machined to ensure accurate alignment of the shafts. Some common types of rigid shaft couplings include:
Sleeve Couplings: These are the simplest type of rigid couplings and consist of a cylindrical sleeve with a bore that fits over the shaft ends. The two shafts are aligned and then secured together using screws or pins.
Clamp or Split Couplings: These couplings have two halves that are split and bolted together around the shafts. The split design allows for easy installation and removal without the need to disassemble other components of the system.
Flanged Couplings: Flanged couplings have two flanges with precision machined faces that are bolted together, providing a robust connection.
Tapered Bushing Couplings: These couplings use a tapered bushing to lock the coupling onto the shafts, creating a secure and concentric connection.
Rigid shaft couplings are commonly used in applications where precise alignment is critical, such as in high-speed machinery, precision instruments, and power transmission systems. Since they do not have any flexibility, they are best suited for applications where shaft misalignment is minimal or can be controlled through accurate alignment during installation.
One of the main advantages of rigid shaft couplings is their ability to provide a direct and efficient transfer of torque, making them suitable for high-torque and high-speed applications. Additionally, their simple design and solid connection make them easy to install and maintain.
However, it's essential to ensure proper alignment during installation to prevent premature wear and stress on the shafts and other components. In cases where misalignment is expected or unavoidable, flexible couplings like beam couplings, bellows couplings, or jaw couplings are more appropriate, as they can compensate for small misalignments and provide some degree of shock absorption.



editor by CX 2023-11-16
Product Description
High Demand Custom Aluminum Precise Milling Spare Lathe Machining Cnc Machine Parts
Product Description
1. Precision CNC machining parts strictly follow customers' drawing, packing, and quality requirements.
2. Tolerance: between+/-0.01mm;
3. The high-tech CMM inspector to ensure the quality;
4. Full-Experienced engineers and well professional trained workers;
5. Fast delivery time;
6. Professional advice for our customers; 
Detailed Photos
Product Parameters
Our advantage of cnc machining:
Business Type
Beyond the Manufacturer and strong organized ability in the industrial
Benefits
1. Deeper industrial experience at CNC machining parts service for more than 10-years,our customer's requirement is our 1st priority.
2. 2D or 3D files is available;
3. We trust the quality priority and we insist the good quality should be based on the customers' satisfied;
4. Without any MOQ requirement;
5.Faster delivery time;
6. Customized size and specification /OEM available
7. Near ZheJiang Port
The material
 
 Materials Accept
 
Stainless Steel
SS201, SS303, SS304, SS316 etc.
Steel
Q235, 20#, 45#,
Brass
C36000 ( C26800), C37700 ( HPb59), C38500( HPb58), C27200(CuZn37) , C28000(CuZn40)
Iron
1213, 12L14,1215 etc.
Bronze
C51000, C52100, C54400, etc.
Aluminum
Al6061, Al6063,AL7075,AL5052 etc
Plastic
ABS,POM,PC(Poly-Carbonate),PC+GF,PA(nylon),PA+GF,
PMMA(acrylic)PEEK,PEI etc)
Packaging & Shipping
We prefer DHL or TNT express or other air freight between 1kg-100kg.
we prefer sea freight more than 100kg or more than 1CBM
As per customized specifications.
Company Profile
About us
HangZhou CHINAMFG Technology Co.,Ltd is located in HangZhou City, ZheJiang  Province, Which closed the ZheJiang .The Emitech Technology is mainly engaged in the CNC Machinery Industrial Service for 15 years. Our Parts are sold to Europe, America, Japan, South Korea and China in various kinds of industrial.At present, Our company has CNC Turning machines and CNC centers and equip with professional quality and testing instruments.We have full OEM Experience from worldwide, providing them with One-stop solutions for a broad range of applications.We look CHINAMFG to cooperating with you!
 
Our Advantages
1. Precision CNC machining parts strictly follow customer's drawing,packing and quality requirement.
2. Tolerance: between+/-0.01mm;
3. The high-tech CMM inspector to ensure the quality;
4. Full-Experienced engineers and well professional trained workers;
5. Fast delivery time;
6. Professional advice for our customers; 
After Sales Service
High Demand Custom Aluminum Precise Milling Spare Lathe Machining Cnc Machine Parts
We usually provide 12 Months repair service. If our duty, we will respond to send the new parts.
Our Service
Our Processing
CNC center, CNC milling, CNC turning, drilling, grinding, bending, stamping, tapping,
Surface finish
Polishing, sandblasting, Zinc-plated, nickel-plated, chrome-plated, silver-plated, gold-plated, imitation gold-plated,
Tolerance
0.05mm~0.1mm
QC System
100% inspection before shipment
Drawing format
CAD / PDF/ DWG/ IGS/ STEP
Packaging
Plastic bag/Standard package / Carton or Pallet / As per customized specifications
Payment Terms
30 -50%T/T in advance, 70-50% balance before delivery; Pay Pal or Western Union is acceptable.
Trade terms
EXW, FOB, CIF, As per the customer's request
Shipment Terms

1)We prefer DHL or TNT express or other air freight between 1kg-100kg.

2) we prefer sea freight more than 100kg or more than 1CBM
3) As per customized specifications.

Note
The CNC machining parts are usually custom-made based on the customer's drawings and samples. So we need the Down Payment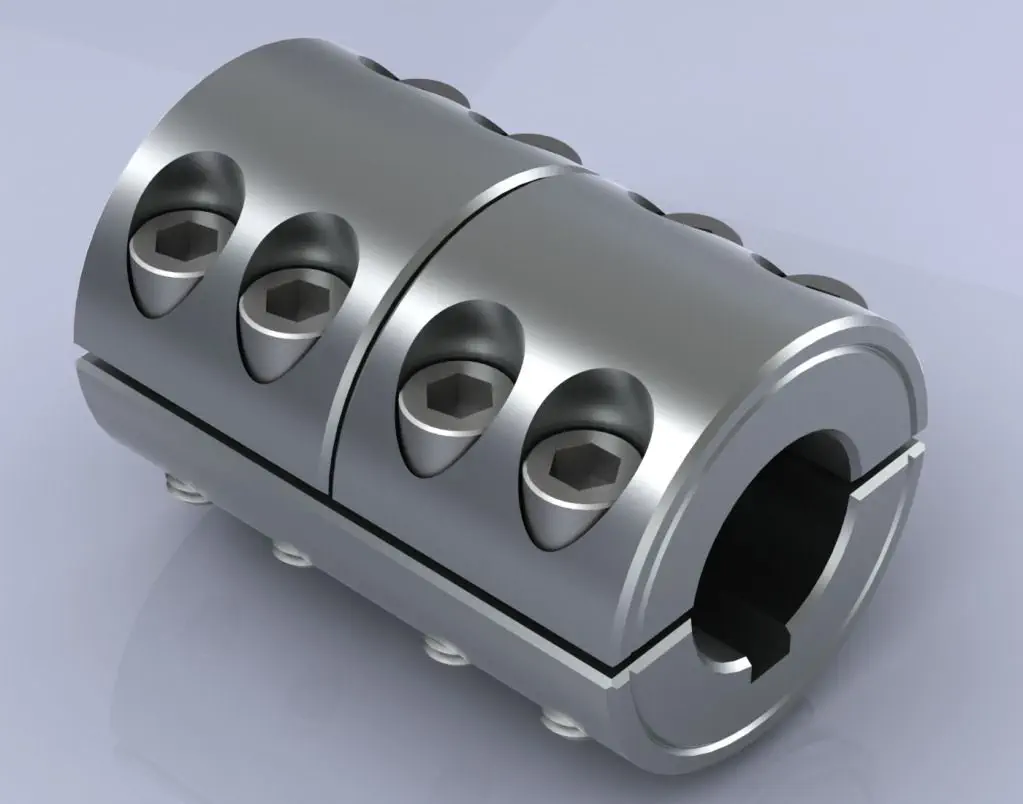 Industry Standards and Certifications for Rigid Shaft Couplings
Yes, there are industry standards and certifications that apply to rigid shaft couplings to ensure their quality, performance, and safety. Some of the common standards and certifications include:
ISO 14691: This International Organization for Standardization (ISO) standard specifies the requirements and dimensions for metallic straight-toothed rigid couplings with external clamping for shaft connections.
ANSI/AGMA 9002-C16: The American Gear Manufacturers Association (AGMA) standard covers measurement methods for evaluating the torsional stiffness of rigid couplings.
API 671: This American Petroleum Institute (API) standard applies to special-purpose couplings used in petroleum, chemical, and gas industry services, ensuring reliable operation and safety.
DNV GL: Rigid couplings used in marine and offshore applications may require certification from DNV GL, an international accredited registrar and classification society.
ATEX: For couplings used in explosive atmospheres, compliance with the ATEX directive is crucial to ensure that the coupling does not become a source of ignition.
When selecting a rigid shaft coupling, it is essential to look for products that comply with these relevant industry standards and certifications. Meeting these standards guarantees that the couplings have undergone rigorous testing and adhere to recognized quality and safety guidelines.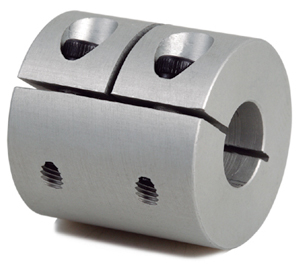 Can rigid shaft couplings reduce vibrations and noise in mechanical systems?
Rigid shaft couplings are primarily designed for accurate torque transmission and shaft alignment. While they are not specifically intended to reduce vibrations and noise, they can indirectly contribute to minimizing vibrations and noise in mechanical systems.
Here's how rigid shaft couplings can help mitigate vibrations and noise:
Shaft Alignment: Rigid couplings ensure precise alignment between connected shafts. Proper alignment reduces angular and axial misalignment, which can lead to vibrations and noise. By maintaining alignment, rigid couplings prevent the generation of excessive forces that contribute to vibration.
Reduced Dynamic Imbalance: Accurate alignment achieved by rigid couplings helps in minimizing dynamic imbalance, which is a common cause of vibrations. When shafts are misaligned, it can lead to uneven distribution of forces and create vibrations in rotating machinery.
Minimized Wear: Rigid couplings prevent misalignment-induced wear and excessive friction between shafts. This helps in reducing the potential for vibration-producing irregularities that can arise from worn or damaged components.
Stable Connection: Rigid couplings create a solid and stable connection between shafts. This stability minimizes the likelihood of resonances and vibrations caused by flexible components that might amplify vibrations in the system.
Uniform Torque Transmission: Rigid couplings facilitate even torque distribution between shafts. Uneven torque transmission can lead to fluctuations and vibration-causing oscillations in the system.
While rigid couplings can provide some indirect benefits in reducing vibrations and noise, they might not be as effective as specialized vibration-damping couplings or other mechanical solutions explicitly designed for vibration and noise reduction. In cases where vibration and noise reduction are critical, engineers might consider incorporating additional measures such as damping materials, flexible couplings, or vibration isolators.
Ultimately, the choice of coupling and vibration reduction strategy depends on the specific requirements of the application. If vibration and noise reduction are primary concerns, it's advisable to consult with engineering experts and consider coupling designs that prioritize these attributes.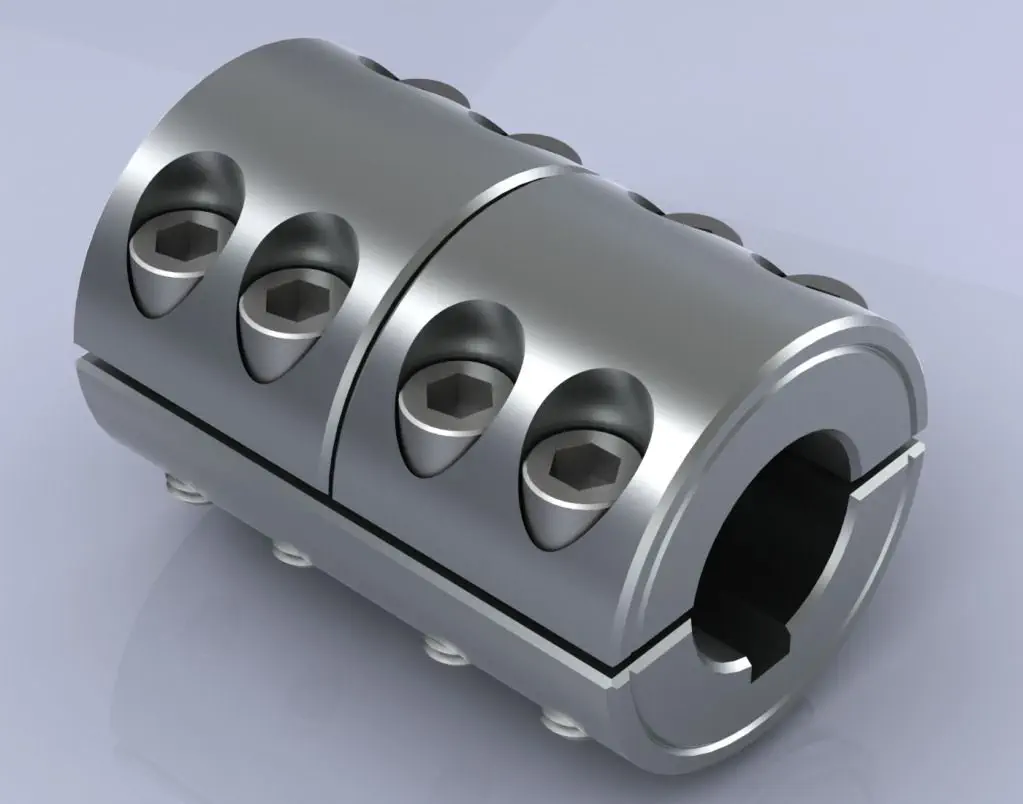 How Rigid Shaft Couplings Ensure Precise and Torque-Resistant Shaft Connections
Rigid shaft couplings are designed to provide a solid and inflexible connection between two shafts, ensuring precise alignment and efficient torque transmission. The key features that enable rigid couplings to achieve this include:
One-Piece Construction: Rigid shaft couplings are typically made from a single piece of material, often metal, without any moving parts or flexible elements. This one-piece construction eliminates the risk of component failure and ensures a stable connection between the shafts.
Accurate Machining: Rigid couplings undergo precise machining processes to achieve tight tolerances and accurate dimensions. This precision machining ensures that the coupling fits perfectly onto the shafts without any gaps or misalignments.
High-Quality Materials: Rigid couplings are commonly manufactured from materials such as steel or aluminum, which offer excellent strength and durability. These high-quality materials contribute to the coupling's ability to handle high torque loads without deformation or wear.
Keyways and Set Screws: Many rigid shaft couplings feature keyways and set screws for additional security. Keyways are slots on the coupling and shafts that allow the transmission of torque without slippage. Set screws, when tightened against the shafts, create a firm grip, preventing axial movement and enhancing torque resistance.
Clamping Force: Rigid couplings rely on a clamping force to hold the shafts firmly together. When the coupling is fastened around the shafts, the clamping force creates a strong bond between the coupling and shafts, minimizing any relative movement.
By combining these design elements, rigid shaft couplings ensure that the connected shafts remain in perfect alignment during operation. This precise alignment reduces the risk of misalignment-related issues such as vibrations, premature wear, and decreased efficiency. Additionally, the rigid nature of these couplings allows them to transmit torque without any backlash, providing immediate and accurate responsiveness to changes in torque and rotational direction.
Overall, rigid shaft couplings are an excellent choice for applications that demand precise shaft connections and reliable torque transmission. However, it's essential to consider factors such as shaft alignment, load capacity, and environmental conditions when selecting the appropriate coupling for a specific application.
"`




editor by CX 2023-10-17
Product Description
Material

20CrMn5,20CrMnTi,40Cr,Powder deposit,45#steel,42CrMo,Stainless steel and so on as per your requests.

Custom

OEM/ODM

Lead Time

Sample: 20-30 days after deposit received, Batch goods: 30-45days after samples have been approved. Die opening product:7-15days after samples have been approved.It takes 45-60 days to open the mold.

Processing

Forging,Machining,Hobbing,Milling,Shaving,Grinding teeth, inserting teeth, shot blasting, Grinding,Heat treatment……

Heat Treatment

Intermediate frequency, high frequency, tempering, desalinating, carburizing……

Main Machines

CNC gear hobbing machine, CNC gear cutting machine, CNC lathe, CNC gear shaving machine, CNC gear milling machine, CNC gear grinding machine, CNC Grinding Machine….
..
Ruika has been engaged in manufacturing of forgings, castings, heat treatment and CNC machining parts since 1999.  
The products materials have passed EN15714-3.1 certification, covering various grades of: low carbon steel, alloy steel, stainless steel, ductile iron, aluminum alloy, copper alloy, titanium alloy. 
The main processes are: free forging, die forging, rolling ring, high pressure casting, centrifugal casting, normalizing, quenching and tempering, solution treatment, aging treatment, carbonitriding, turning, milling, drilling, grinding, hobbing, high frequency quenching, galvanizing, chrome plating, anodizing, powder spraying and other processes.
Rings and plates dimensions: Max 3000mm, shafts length: Max 12000mm, single piece weight: Max 16 Tons, at the same time we are good at terminal machining of complex products, dimension accuracy: Min 0.01mm, roughness: Min Ra0.6. 
Products can be strictly examined by chemical composition, tensile strength, yield strength, reduction of area, impact at low temperature, intergranular corrosion, hardness, metallographic, NDT, size, static balance etc performance parameter. 
Products are widely used in: aerospace, ships, trains, automobiles, engineering vehicles, chemical industry and petroleum refining, wellheads, x-mas tree equipment, mining machinery, food machinery, hydraulic and wind power generation, new energy equipment etc field. 
Welcome to send: PDF, IGS, STP and other format drawings, of course we could also make material judgment and size survey according to your samples. 
With more than 20 years of manufacturing experience and overseas sales team, we have achieved 100% customer satisfaction. The warranty period of products sold is 365 days. We look CHINAMFG to your consultation and cooperation at any time and common prosperity development.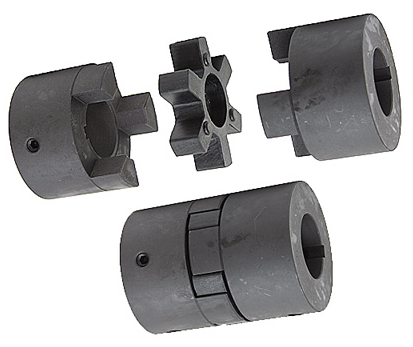 Specific Safety Precautions When Working with Shaft Couplings
Working with shaft couplings involves handling rotating machinery and mechanical components. To ensure the safety of personnel and prevent accidents, specific safety precautions should be followed during installation, maintenance, and operation:
1. Lockout-Tagout (LOTO):
Prior to any work on machinery involving couplings, implement a lockout-tagout procedure to isolate the equipment from its power source. This ensures that the machinery cannot be accidentally energized during maintenance or repair, protecting workers from potential hazards.
2. Personal Protective Equipment (PPE):
Always wear appropriate personal protective equipment (PPE), including safety goggles, gloves, and appropriate clothing, when working with shaft couplings. PPE helps protect against potential hazards such as flying debris, sharp edges, or contact with moving parts.
3. Proper Training and Supervision:
Only trained and authorized personnel should work with shaft couplings. Ensure that workers have the necessary knowledge and experience to handle the equipment safely. Adequate supervision may be required, especially for less-experienced personnel.
4. Inspection and Maintenance:
Regularly inspect shaft couplings and associated components for signs of wear, damage, or misalignment. Address any issues promptly to prevent equipment failure and potential accidents.
5. Follow Manufacturer's Guidelines:
Adhere to the manufacturer's instructions and guidelines for installation, operation, and maintenance of the specific coupling model. Improper use or deviation from recommended procedures may compromise safety and void warranties.
6. Avoid Overloading:
Do not exceed the torque and speed limits specified by the coupling manufacturer. Overloading a coupling can lead to premature failure and pose safety risks to operators and nearby equipment.
7. Shaft Guards and Enclosures:
Install appropriate guards and enclosures to prevent accidental contact with rotating shafts and couplings. These safety measures help reduce the risk of entanglement and injuries.
8. Zero Energy State:
Ensure that all stored energy in the equipment, such as compressed air or hydraulic pressure, is released and the equipment is in a zero energy state before starting work.
9. Avoid Loose Clothing and Jewelry:
Remove or secure loose clothing, jewelry, and other items that could get caught in moving parts.
10. Maintain a Clean Work Area:
Keep the work area clean and free from clutter to avoid tripping hazards and facilitate safe movement around the machinery.
By following these safety precautions, personnel can minimize the risks associated with working with shaft couplings and create a safer working environment for everyone involved.
"`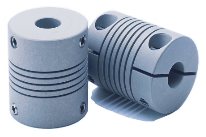 Real-World Examples of Shaft Coupling Applications in Different Industries
Shaft couplings play a crucial role in various industries by connecting rotating shafts and transmitting torque between them. Here are some real-world examples of shaft coupling applications in different industries:
1. Manufacturing Industry:
In manufacturing plants, shaft couplings are used in various equipment such as conveyor systems, pumps, compressors, and mixers. For example, in a conveyor system, shaft couplings connect the motor shaft to the conveyor belt, allowing efficient material handling and transportation.
2. Oil and Gas Industry:
The oil and gas industry utilizes shaft couplings in applications like drilling rigs, pumps, and generators. In drilling rigs, couplings connect the motor to the drill shaft, enabling the drilling process.
3. Marine Industry:
In the marine industry, shaft couplings are found in propulsion systems, water pumps, and winches. They connect the ship's engine to the propeller shaft, providing the necessary torque for propulsion.
4. Power Generation:
Power plants use shaft couplings in turbines, generators, and cooling systems. For instance, in a steam turbine, couplings connect the turbine to the electrical generator, allowing the conversion of steam energy into electrical power.
5. Aerospace Industry:
Aerospace applications use shaft couplings in aircraft engines, landing gear systems, and auxiliary power units. Couplings enable power transmission between different components of the aircraft systems.
6. Automotive Industry:
In vehicles, shaft couplings are present in the drivetrain, steering systems, and transmission. For example, in a car's transmission system, couplings connect the engine to the gearbox, enabling smooth gear changes and power transmission to the wheels.
7. Mining Industry:
The mining industry relies on shaft couplings in heavy-duty machinery such as crushers, conveyor belts, and pumps. Couplings connect motors to various mining equipment, facilitating material extraction and transportation.
8. Agriculture:
Agricultural machinery like tractors and harvesters use shaft couplings to connect the engine to implements such as plows, harvesters, and irrigation pumps.
These examples demonstrate the wide-ranging applications of shaft couplings across industries. In each case, the specific coupling type is chosen based on factors such as torque requirements, misalignment compensation, environmental conditions, and load characteristics to ensure reliable and efficient operation.
"`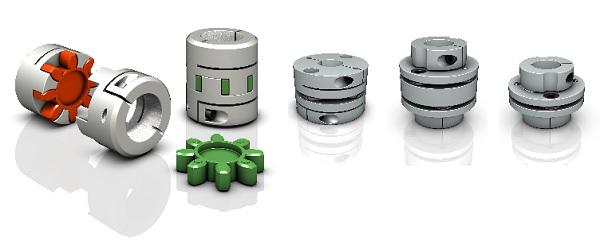 How Does a Flexible Shaft Coupling Differ from a Rigid Shaft Coupling?
Flexible shaft couplings and rigid shaft couplings are two distinct types of couplings, each designed to serve different purposes in mechanical power transmission. Here are the key differences between the two:
1. Flexibility:
The most significant difference between flexible and rigid shaft couplings is their flexibility. Flexible couplings are designed with elements that can deform or flex to accommodate misalignments between the shafts. This flexibility allows for angular, parallel, and axial misalignments, making them suitable for applications where shafts are not perfectly aligned. In contrast, rigid couplings do not have this flexibility and require precise alignment between the shafts.
2. Misalignment Compensation:
Flexible couplings excel in compensating for misalignments, making them ideal for applications with dynamic conditions or those prone to misalignment due to thermal expansion or vibrations. Rigid couplings, on the other hand, are used in applications where perfect alignment is critical to prevent vibration, wear, and premature failure.
3. Damping Properties:
Flexible couplings, particularly those with elastomeric or flexible elements, offer damping properties, meaning they can absorb and reduce shocks and vibrations. This damping capability helps protect the connected equipment from damage and enhances system reliability. Rigid couplings lack this damping ability and can transmit shocks and vibrations directly between shafts.
4. Torque Transmission:
Both flexible and rigid couplings are capable of transmitting torque from the driving shaft to the driven shaft. However, the torque transmission of flexible couplings can be limited compared to rigid couplings, especially in high-torque applications.
5. Types of Applications:
Flexible couplings find applications in a wide range of industries, especially in situations where misalignment compensation, vibration damping, and shock absorption are essential. They are commonly used in conveyors, pumps, compressors, printing presses, and automation systems. Rigid couplings are used in precision machinery and applications that demand perfect alignment, such as high-speed spindles and certain types of precision equipment.
6. Installation:
Flexible couplings are relatively easier to install due to their ability to accommodate misalignment. On the other hand, rigid couplings require careful alignment during installation to ensure proper functioning and prevent premature wear.
The choice between a flexible and a rigid shaft coupling depends on the specific requirements of the application. If misalignment compensation, damping, and flexibility are critical, a flexible coupling is the preferred choice. If precision alignment and direct torque transmission are essential, a rigid coupling is more suitable.
"`




editor by CX 2023-10-08
Product Description
Stainless Steel Coupling Gear Rigid Roller Chain Fluid Tyre Grid Jaw Spider HRC Nm Motor Flange Gear Pump Rubber Spline Shaft Flexible Universal Joint Coupling
Product Description
Main products
Coupling refers to a device that connects 2 shafts or shafts and rotating parts, rotates together during the transmission of motion and power, and does not disengage under normal conditions. Sometimes it is also used as a safety device to prevent the connected parts from bearing excessive load, which plays the role of overload protection.
Couplings can be divided into rigid couplings and flexible couplings.
Rigid couplings do not have buffering property and the ability to compensate the relative displacement of 2 axes. It is required that the 2 axes be strictly aligned. However, such couplings are simple in structure, low in manufacturing cost, convenient in assembly and disassembly, and maintenance, which can ensure that the 2 axes are relatively neutral, have large transmission torque, and are widely used. Commonly used are flange coupling, sleeve coupling and jacket coupling.
Flexible coupling can also be divided into flexible coupling without elastic element and flexible coupling with elastic element. The former type only has the ability to compensate the relative displacement of 2 axes, but cannot cushion and reduce vibration. Common types include slider coupling, gear coupling, universal coupling and chain coupling; The latter type contains elastic elements. In addition to the ability to compensate the relative displacement of 2 axes, it also has the functions of buffering and vibration reduction. However, due to the strength of elastic elements, the transmitted torque is generally inferior to that of flexible couplings without elastic elements. Common types include elastic sleeve pin couplings, elastic pin couplings, quincunx couplings, tire type couplings, serpentine spring couplings, spring couplings, etc
Coupling performance

1) Mobility. The movability of the coupling refers to the ability to compensate the relative displacement of 2 rotating components. Factors such as manufacturing and installation errors between connected components, temperature changes during operation and deformation under load all put CZPT requirements for mobility. The movable performance compensates or alleviates the additional load between shafts, bearings, couplings and other components caused by the relative displacement between rotating components.
(2) Buffering. For the occasions where the load is often started or the working load changes, the coupling shall be equipped with elastic elements that play the role of cushioning and vibration reduction to protect the prime mover and the working machine from little or no damage.
(3) Safe, reliable, with sufficient strength and service life.
(4) Simple structure, easy to assemble, disassemble and maintain.
How to select the appropriate coupling type
The following items should be considered when selecting the coupling type.
1. The size and nature of the required transmission torque, the requirements for buffering and damping functions, and whether resonance may occur.
2. The relative displacement of the axes of the 2 shafts is caused by manufacturing and assembly errors, shaft load and thermal expansion deformation, and relative movement between components.
3. Permissible overall dimensions and installation methods, and necessary operating space for assembly, adjustment and maintenance. For large couplings, they should be able to be disassembled without axial movement of the shaft.
In addition, the working environment, service life, lubrication, sealing, economy and other conditions should also be considered, and a suitable coupling type should be selected by referring to the characteristics of various couplings.
If you cannot determine the type, you can contact our professional engineer
Related products
Company Profile
Our Equipments
Main production equipment:
Large lathe, surface grinder, milling machine, gear shaper, spline milling machine, horizontal broaching machine, gear hobbing machine, shaper, slotting machine, bench drilling machine, radial drilling machine, boring machine, band sawing machine, horizontal lathe, end milling machine, crankshaft grinder, CNC milling machine, casting equipment, etc.
Inspection equipment:
Dynamic balance tester, high-speed intelligent carbon and sulfur analyzer, Blochon optical hardness tester, Leeb hardness tester, magnetic yoke flaw detector, special detection, modular fixture (self-made), etc.
Machining equipments
Heat equipment

Our Factory
Application – Photos from our partner customers
Company Profile
Our leading products are mechanical transmission basic parts – couplings, mainly including universal couplings, drum gear couplings, elastic couplings and other 3 categories of more than 30 series of varieties. It is widely used in metallurgical steel rolling, wind power, hydropower, mining, engineering machinery, petrochemical, lifting, paper making, rubber, rail transit, shipbuilding and marine engineering and other industries.
Our factory takes the basic parts of national standards as the benchmark, has more than 40 years of coupling production experience, takes "scientific management, pioneering and innovation, ensuring quality and customer satisfaction" as the quality policy, and aims to continuously provide users with satisfactory products and services. The production is guided by reasonable process, and the ISO9001:2015 quality management system standard is strictly implemented. We adhere to the principle of continuous improvement and innovation of coupling products. In recent years, it has successfully developed 10 national patent products such as SWF cross shaft universal coupling, among which the double cross shaft universal joint has won the national invention patent, SWF cross shaft universal coupling has won the new product award of China's general mechanical parts coupling industry and the ZHangZhoug Province new product science and technology project.
Our factory has strong technical force, excellent process equipment, complete professional production equipment, perfect detection means, excellent after-sales service, various products and complete specifications. At the same time, we can provide the design and manufacturing of special non-standard products according to the needs of users. Our products sell well at home and abroad, and are trusted by the majority of users. We sincerely welcome friends from all walks of life at home and abroad to visit and negotiate for common development.p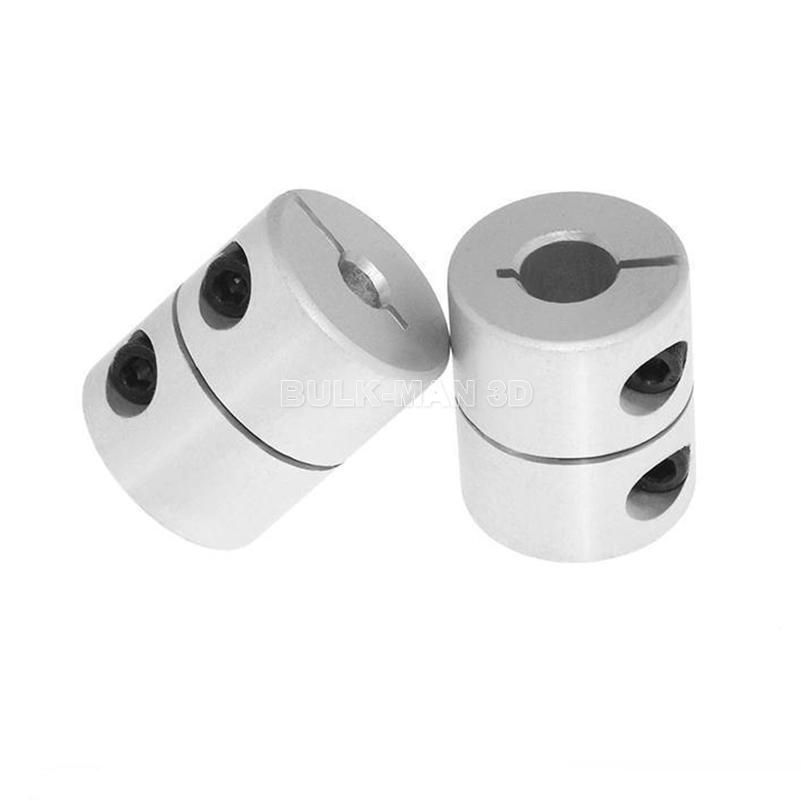 Are There Any Safety Considerations When Using Rigid Couplings in Rotating Machinery?
Yes, there are several safety considerations to keep in mind when using rigid couplings in rotating machinery. While rigid couplings offer various advantages, their use in certain applications requires careful attention to safety measures to prevent accidents and equipment damage. Here are some important safety considerations:
– Secure Installation: Proper installation of rigid couplings is crucial to ensure safety. The coupling must be securely mounted and aligned with the shafts to prevent any slippage or disengagement during operation. Use of appropriate mounting hardware, such as high-strength bolts, is essential to maintain the coupling's integrity under high-speed and high-torque conditions.
– Shaft Alignment: Accurate shaft alignment is necessary to avoid excessive forces and stress on the connected machinery. Misaligned shafts can lead to uneven loading and increased wear on bearings and other components. Regularly inspect and maintain the shaft alignment to prevent premature failures.
– Preventing Over-Torquing: Applying excessive torque during the installation of rigid couplings can lead to equipment damage and compromise safety. Follow the manufacturer's torque specifications and use torque-limiting tools to prevent over-torquing and potential failures.
– Protective Guards: In some applications, rotating machinery with rigid couplings may pose a safety hazard to personnel working nearby. Install appropriate protective guards and covers to prevent accidental contact with rotating shafts, minimizing the risk of injury.
– Regular Maintenance: Implement a routine maintenance schedule to inspect the rigid couplings and associated equipment. Check for signs of wear, fatigue, or cracks. Address any issues promptly to avoid potential catastrophic failures.
– Operational Speed Limits: Be aware of the operational speed limits specified by the manufacturer for the rigid couplings. Exceeding these limits can result in significant stress and fatigue on the coupling, leading to failure.
– Appropriate Coupling Selection: Choose the appropriate type and size of rigid coupling for the specific application. Using an undersized coupling can lead to excessive loads and potential failure, while an oversized coupling may not efficiently transmit torque.
– Temperature Considerations: Rigid couplings can experience temperature variations during operation. Ensure that the material and design of the coupling are suitable for the anticipated temperature range of the application to maintain safety and performance.
– Training and Awareness: Provide proper training to personnel working with rotating machinery equipped with rigid couplings. Ensure they are aware of safety procedures and potential hazards associated with the equipment.
Adhering to these safety considerations will help ensure the safe and reliable operation of rotating machinery equipped with rigid couplings. Regular maintenance, correct installation, and diligent attention to safety guidelines will minimize risks and contribute to a safe working environment.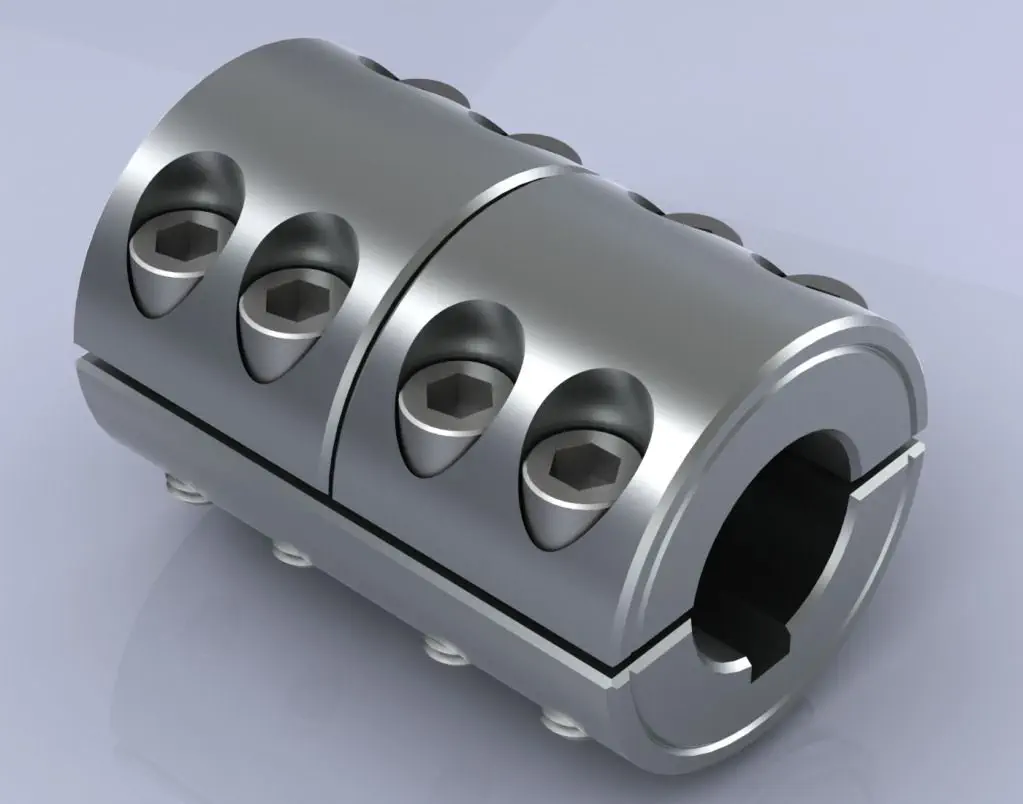 How Does a Rigid Coupling Handle Angular, Parallel, and Axial Misalignment?
Rigid couplings are designed to provide a fixed and rigid connection between two shafts. As such, they do not have any built-in flexibility to accommodate misalignment. Therefore, when using a rigid coupling, it is essential to ensure proper shaft alignment to avoid excessive forces and premature wear on connected equipment.
Angular Misalignment: Angular misalignment occurs when the axes of the two shafts are not collinear and form an angle with each other. Rigid couplings cannot compensate for angular misalignment, and any angular misalignment should be minimized during installation. Precision alignment techniques, such as laser alignment tools, are often used to achieve accurate angular alignment.
Parallel Misalignment: Parallel misalignment, also known as offset misalignment, happens when the axes of the two shafts are parallel but have a lateral displacement from each other. Rigid couplings cannot accommodate parallel misalignment. Therefore, precise alignment is crucial to prevent binding and excessive forces on the shafts and bearings.
Axial Misalignment: Axial misalignment occurs when the two shafts have an axial (longitudinal) displacement from each other. Rigid couplings cannot address axial misalignment. To prevent thrust loads and additional stresses on bearings, it is essential to align the shafts axially during installation.
In summary, rigid couplings are unforgiving to misalignment and require precise alignment during installation. Any misalignment in a rigid coupling can lead to increased wear, premature failure of components, and reduced overall system efficiency. Therefore, it is crucial to use appropriate alignment techniques and tools to ensure optimal performance and longevity of the connected equipment.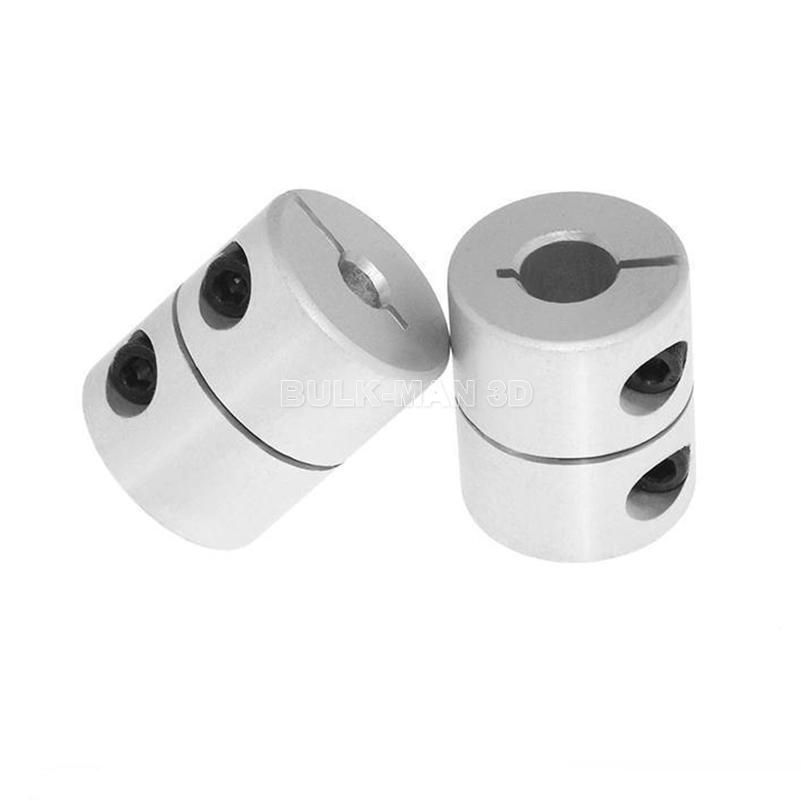 Limitations and Disadvantages of Using Rigid Couplings:
Rigid couplings offer several advantages in providing a strong and direct connection between shafts, but they also have certain limitations and disadvantages that should be considered in certain applications:
No Misalignment Compensation: Rigid couplings are designed to provide a fixed connection with no allowance for misalignment between shafts. As a result, any misalignment, even if slight, can lead to increased stress on connected components and cause premature wear or failure.
Transmit Shock and Vibration: Rigid couplings do not have any damping or vibration-absorbing properties, which means they can transmit shock and vibration directly from one shaft to another. In high-speed or heavy-duty applications, this can lead to increased wear on bearings and other components.
No Torque Compensation: Unlike flexible couplings, rigid couplings cannot compensate for torque fluctuations or angular displacement between shafts. This lack of flexibility may not be suitable for systems with varying loads or torque requirements.
Higher Stress Concentration: Rigid couplings can create higher stress concentration at the points of connection due to their inflexibility. This can be a concern in applications with high torque or when using materials with lower fatigue strength.
More Challenging Installation: Rigid couplings require precise alignment during installation, which can be more challenging and time-consuming compared to flexible couplings that can tolerate some misalignment.
Increased Wear: The absence of misalignment compensation and vibration absorption can lead to increased wear on connected components, such as bearings, shafts, and seals.
Not Suitable for High Misalignment: While some rigid couplings have limited ability to accommodate minor misalignment, they are not suitable for applications with significant misalignment, which could lead to premature failure.
Despite these limitations, rigid couplings are still widely used in many applications where precise alignment and a strong, permanent connection are required. However, in systems with significant misalignment, vibration, or shock loads, flexible couplings may be a more suitable choice to protect the connected components and improve overall system performance and longevity.



editor by CX 2023-09-08
Product Description
M28-65 Nylon Gear Sleeve, Nylon Gear Coupling Nylon Gear Shaft Coupling
 
1. Applies to flexible drive shaft ,allowing a larger axial radial displacement and displacement.
 
2. Has a simple structure,easy maintenance .
 
3. Disassembly easy
 
4. low noise
 
5. Transmission efficiency loss,long useful working life.
 
 
Advantages:
1. Lowest pice based on large scale production.
2. High and stable quality level.
3. Widely used in various mechanical and hydraulic fields.
4. Compensation for axial,radial and angular misalignment.
5. Convenient axial plugging assembly.
6. No brittlement at low temperature.
7. Good slippery and frictional properties.
8. Resistance to chemical corrosion.
 
Surface: as your requirement
Material: steel / aluminum / brass / iron / zinc / alloy
Any other material and dimension depends on customers' demand.
 
Usage: machinery / furniture / toy / woodboard / wall
Manufacturing process: Precision turning parts
Euipment: CNC turning machine
Testing equipment: projector
Tolerance:+/-0.05MM
 
 
Nylon Gear Sleeve, M Type
Item
Gear Qty
Minimum ID
Maximum ID
OD
Thickness
USD/piece
M28
34
50
55
70
45
US$1.50
M32
40
58
65
78
48
US$1.80
M38
44
63
70
86
48
US$2.20
M42
50
72
79
94
50
US$2.70
M48
50
72
79
95
50
US$3.20
M58
45
85
94
113
60
US$4.50
M65
42
100
111
138
70
US$5.30
 
 
standard size for polyurethane coupling: 
GR14, GR19, GR24, GR28, GR38, GR42, GR48, GR55, GR65, GR75, GR90, GR100, GR110, GR125, GR140, GR160, GR180
GS14, GS19, GS24, GS28, GS38, GS42, GS48, GS55, GS65, GS75, GS90, GS100, GS110, GS125, GS140, GS160, GS180
MT1, MT2, MT3, MT4, MT5, MT6, MT7, MT8, MT9, MT10, MT11, MT12, MT13
ML1, ML2, ML3, ML4, ML5, ML6, ML7, ML8, ML9, ML10, ML11, ML12, ML13
MH45, MH55, MH65, MH80, MH90, MH115, MH130, MH145, MH175, MH200
HRC70, HRC90, HRC110, HRC130, HRC150, HRC180, HRC230, HRC280
L35, L50, L70, L75, L90/95, L99/100, L110, L150, L190, L225, L276
FALK-R 10R, 20R, 30R, 40R, 50R, 60R, 70R, 80R
T40, T45, T50, T55, T60, T65, T70, T75, T80, T85, T90, T95, T100, T105, T108, T110, T115, T120, T125, T130, T135, T140, T145, T150, T154, T170, T185, T190, T210
standard size for rubber coupling:
Hb80, Hb95, Hb110, Hb125, Hb140, Hb160, Hb180, Hb200, Hb240, Hb280, Hb315
HRC70, HRC90, HRC110, HRC130, HRC150, HRC180, HRC230, HRC280
L35, L50, L70, L75, L90/95, L99/100, L110, L150, L190, L225
NM50, NM67, NM82, NM97, NM112, NM128, NM148, NM168, NM194, NM214, NM240, NM265
Gear 3J, 4J, 5J, 6J, 7J, 8J, 9J, 10J, 11J
special size build molding according to the buyer's drawings
standard size for nylon coupling:
NL1, NL2, NL3, NL4, NL5, NL6, NL7, NL8, NL9, NL10
special size build molding according to the buyer's drawings
***when you enquiry, pls confirm product's number and quantity***
| | |
| --- | --- |
| Standard Or Nonstandard: | Standard |
| Shaft Hole: | Standard |
| Torque: | >80N.M |
| Bore Diameter: | Standard |
| Speed: | 4000r/M |
| Structure: | Flexible |
Samples:

US$ 10/Piece

1 Piece(Min.Order)

|
Request Sample
Customization:

Available

|

Customized Request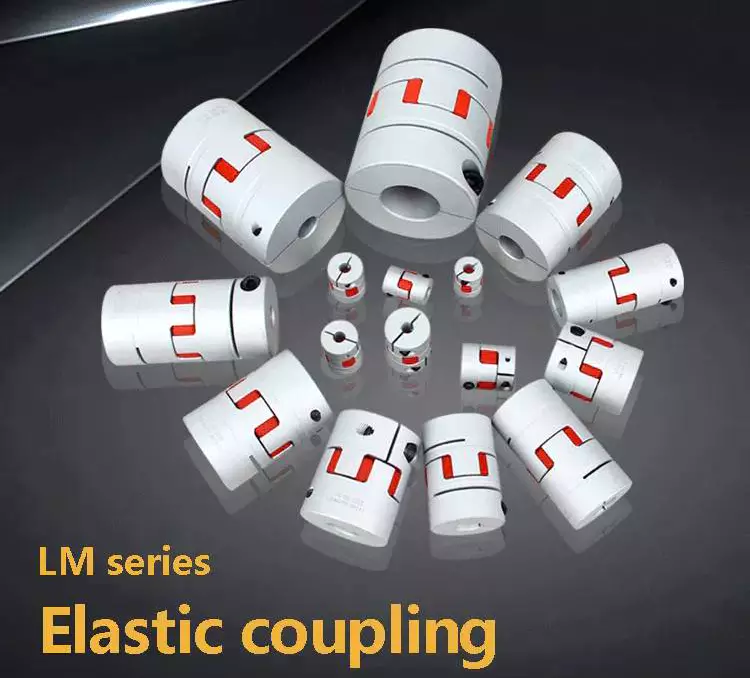 What Is a Coupling?
A coupling is a device used to connect two shafts. It transmits power between them and allows for some misalignment or end movement. There are several types of couplings. The most common ones are gear couplings and planetary couplings. However, there are many others as well.
Transfer of energy
Energy coupling is a process by which two biological reactions are linked by sharing energy. The energy released during one reaction can be used to drive the second. It is a very useful mechanism that synchronizes two biological systems. All cells have two types of reactions, exergonic and endergonic, and they are connected through energy coupling.
This process is important for a number of reasons. The first is that it allows the exchange of electrons and their energy. In a single molecule, this energy transfer involves the exchange of two electrons of different energy and spin. This exchange occurs because of the overlap interaction of two MOs.
Secondly, it is possible to achieve quadratic coupling. This is a phenomenon that occurs in circular membrane resonators when the system is statically deflected. This phenomenon has been gaining a great deal of interest as a mechanism for stronger coupling. If this mechanism is employed in a physical system, energy can be transferred on a nanometer scale.
The magnetic field is another important factor that affects the exchange of energy between semiconductor QWs. A strong magnetic field controls the strength of the coupling and the energy order of the exciton. The magnetic field can also influence the direction of polariton-mediated energy transfer. This mechanism is very promising for controlling the routing of excitation in a semiconductor.
Functions
Couplings play a variety of functions, including transferring power, compensating for misalignment, and absorbing shock. These functions depend on the type of shaft being coupled. There are four basic types: angular, parallel, and symmetrical. In many cases, coupling is necessary to accommodate misalignment.
Couplings are mechanical devices that join two rotating pieces of equipment. They are used to transfer power and allow for a small degree of end-to-end misalignment. This allows them to be used in many different applications, such as the transmission from the gearbox to the differential in an automobile. In addition, couplings can be used to transfer power to spindles.
Types
There are two main types of couplings: rigid and flexible. Rigid couplings are designed to prevent relative motion between the two shafts and are suitable for applications where precise alignment is required. However, high stresses in the case of significant misalignment can cause early failure of the coupling. Flexible couplings, on the other hand, allow for misalignment and allow for torque transmission.
A software application may exhibit different types of coupling. The first type involves the use of data. This means that one module may use data from another module for its operation. A good example of data coupling is the inheritance of an object. In a software application, one module can use another module's data and parameters.
Another type of coupling is a rigid sleeve coupling. This type of coupling has a pipe with a bore that is finished to a specified tolerance. The pipe contains two threaded holes for transmitting torque. The sleeve is secured by a gib head key. This type of coupling may be used in applications where a couple of shafts are close together.
Other types of coupling include common and external. Common coupling occurs when two modules share global data and communication protocols. This type of coupling can lead to uncontrollable error propagation and unforeseen side effects when changes are made to the system. External coupling, on the other hand, involves two modules sharing an external device interface or communication protocol. Both types of coupling involve a shared code structure and depend on the external modules or hardware.
Mechanical couplings are essential in power transmission. They connect rotating shafts and can either be rigid or flexible, depending on the accuracy required. These couplings are used in pumps, compressors, motors, and generators to transmit power and torque. In addition to transferring power, couplings can also prevent torque overload.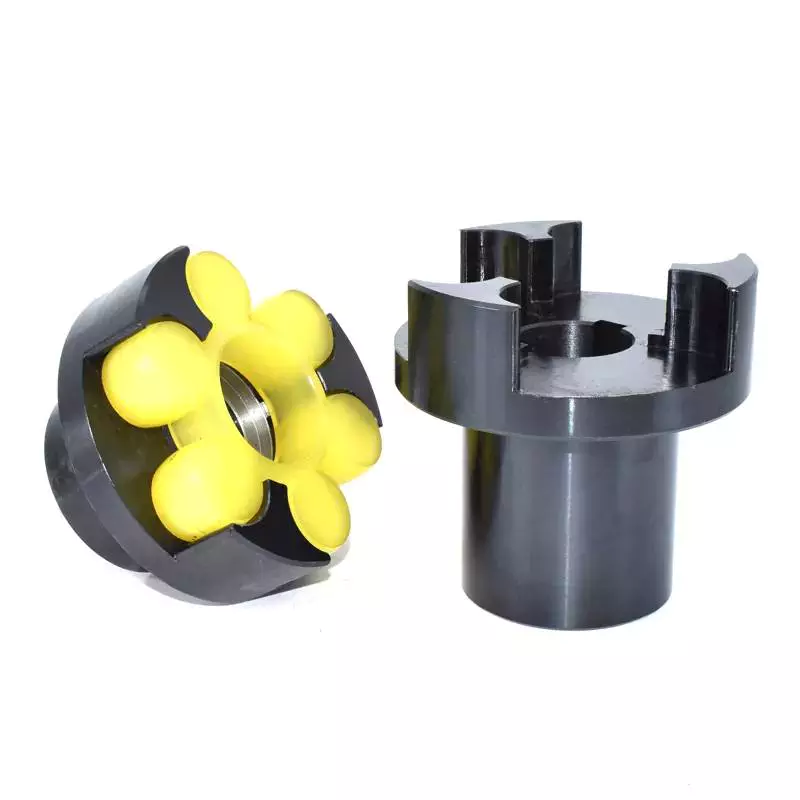 Applications
Different coupling styles are ideal for different applications, and they have different characteristics that influence the coupling's reliability during operation. These characteristics include stiffness, misalignment capability, ease of installation and maintenance, inherent balance, and speed capability. Selecting the right coupling style for a particular application is essential to minimize performance problems and maximize utility.
It is important to know the requirements for the coupling you choose before you start shopping. A proper selection process takes into account several design criteria, including torque and rpm, acoustic signals, and environmental factors. Once you've identified these parameters, you can select the best coupling for the job.
A gear coupling provides a mechanical connection between two rotating shafts. These couplings use gear mesh to transmit torque and power between two shafts. They're typically used on large industrial machines, but they can also be used in smaller motion control systems. In smaller systems, a zero-backlash coupling design is ideal.
Another type of coupling is the flange coupling. These are easy to manufacture. Their design is similar to a sleeve coupling. But unlike a sleeve coupling, a flange coupling features a keyway on one side and two threaded holes on the other. These couplings are used in medium-duty industrial applications.
Besides being useful for power transmission, couplings can also prevent machine vibration. If vibration occurs in a machine, it can cause it to deviate from its predetermined position, or damage the motor. Couplings, however, help prevent this by absorbing the vibration and shock and preventing damage to expensive parts.
Couplings are heavily used in the industrial machinery and electrical industries. They provide the necessary rotation mechanism required by machinery and other equipment. Coupling suppliers can help customers find the right coupling for a specific application.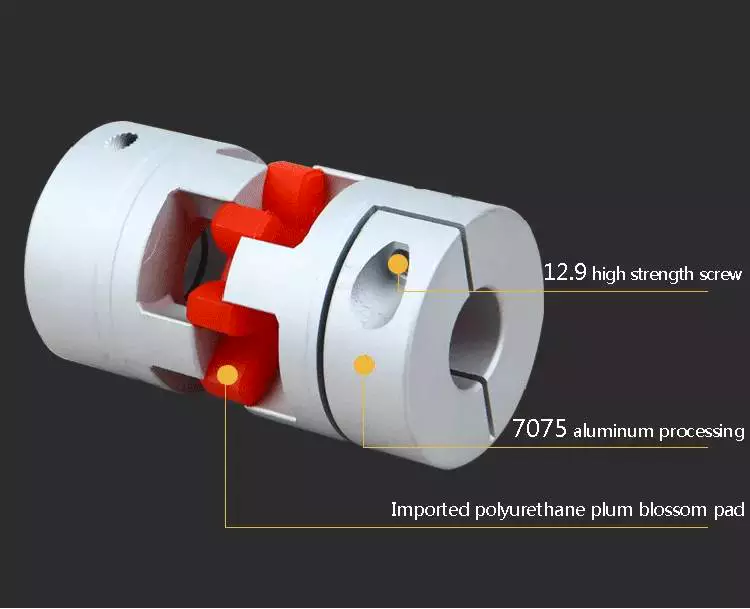 Criteria for selecting a coupling
When selecting a coupling for a specific application, there are a number of different factors to consider. These factors vary greatly, as do operating conditions, so selecting the best coupling for your system can be challenging. Some of these factors include horsepower, torque, and speed. You also need to consider the size of the shafts and the geometry of the equipment. Space restrictions and maintenance and installation requirements should also be taken into account. Other considerations can be specific to your system, such as the need for reversing.
First, determine what size coupling you need. The coupling's size should be able to handle the torque required by the application. In addition, determine the interface connection, such as straight or tapered keyed shafts. Some couplings also feature integral flange connections.
During the specification process, be sure to specify which materials the coupling will be made of. This is important because the material will dictate most of its performance characteristics. Most couplings are made of stainless steel or aluminum, but you can also find ones made of Delrin, titanium, or other engineering-grade materials.
One of the most important factors to consider when selecting a coupling is its torque capability. If the torque rating is not adequate, the coupling can be damaged or break easily. Torque is a major factor in coupling selection, but it is often underestimated. In order to ensure maximum coupling performance, you should also take into consideration the size of the shafts and hubs.
In some cases, a coupling will need lubrication throughout its lifecycle. It may need to be lubricated every six months or even once a year. But there are couplings available that require no lubrication at all. An RBI flexible coupling by CZPT is one such example. Using a coupling of this kind can immediately cut down your total cost of ownership.




editor by CX 2023-04-23

With numerous years' knowledge in this line, we will be dependable by our positive aspects in competitive cost, a single-time supply, prompt reaction, on-hand engineering support and great soon after-product sales companies.Moreover, all our manufacturing techniques are in compliance with ISO9001 specifications. If you are interested in any of our merchandise or would like to discuss a prospective purchase, make sure you come to feel free to get in touch with us. Our product assortment involves all kinds of helical gear, spur equipment, bevel equipment, gear rack, worm equipment, sprockets,chains, bearings.
CLZ EPT Coupling(JB/ZQ4219-1983)
CLZ EPT coupling is suited for connecting two horizontal coaXiHu (West EPT) Dis.al EPTT shafts. It has the capacity of compensating the relative offset of two axes.
The weigEPTT and moment of inertia of the coupling are approXiHu (West EPT) Dis.mate values calculated in accordance to the bare minimum diameter and maXiHu (West EPT) Dis.mum length of the shaft gap.
middotCLZ EPT Coupling Main Dimension And Parameter(JB/ZQ4219-1986)
Be aware:
one. The shaft hole dimension with * only to d1.
2. This stXiHu (West EPT) Dis.Hu (West EPT) Dis.rd applies only to outdated items.
middotFeatures
one. Tooth coupling has small radial dimension and big load-carrying potential. It is usually utilised for shafting EPTT unEPTTlow pace and large load conditions. Tooth coupling with large accuracy and dynamic equilibrium can be employed for high pace EPTT.
two. It has the potential to compensate the deviation of radial, aXiHu (West EPT) Dis.al and angular equiaxes.
three. It has compact construction, modest turning radius, massive bearing potential, high EPTT efficiency, reduced sounds and servicing cycle.
middotProduct EPTT
#9830Other EPT List
EPTT EPTTry
Elements Identify
Product
EPT Coupling
WS,WSD,WSP
Cardan Shaft
SWC,SWP,SWZ
Tooth Coupling
CL,CLZ,GCLD,GIICL,
GICL,NGCL,GGCL,GCLK
Disc Coupling
JMI,JMIJ,JMII,JMIIJ
EPT FleXiHu (West EPT) Dis.ble Coupling
LM
EPTT Coupling
GL
Jaw Coupling
LT
Grid Coupling
JS
#9830Our EPTT
Our company supplies diverse kinds of items. EPT good quality and sensible value. We stick to the theory of quotquality very first, support first, constant enhancement and innovation to satisfy the customers quot for the management and quotzero defect, zero grievances quot as the good quality objective. To ideal our support, we give the products with excellent top quality at the affordable price.
Welcome to personalize goods from our factory and you should give your design and style drawings or speak to us if you require other specifications.
#9830Our Providers
one.Layout Providers
Our layout team has experience in cardan shaft relating to solution design and style and deveXiHu (West EPT) Dis.Hu (West EPT) Dis.ment. If you have any wants for your new item or desire to make additional improvements, we are here to offer our help.
2.Merchandise Companies
uncooked materials #8594 Slicing #8594 EPT #8594Rough machining #8594Shot blasting #8594Heat treatment method #8594Testing #8594Fashioning #8594Cleaning #8594 Assembly #8594EPTT #8594EPT
three.Samples Method
We could deveXiHu (West EPT) Dis.Hu (West EPT) Dis. the sample according to your requirement and amend the sample continuously to satisfy your need to have.
four.EPT amp DeveXiHu (West EPT) Dis.Hu (West EPT) Dis.ment
We usually analysis the new needs of the marketplace and deveXiHu (West EPT) Dis.Hu (West EPT) Dis. the new model when there is new cars in the market.
5.EPTT EPTT
Each and every action should be EPTT check by Specialist Personnel in accordance to the stXiHu (West EPT) Dis.Hu (West EPT) Dis.rd of ISO9001 and TS16949.
#9830FAQ
Q one: Are you investing firm or maker?
A: We are a specialist maker EPTTizing in manufacturing
various sequence of couplings.
Q two:Can you do OEM?
Indeed, we can. We can do OEM amp ODM for all the clients with EPT artworks of PDF or AI format.
Q 3:How EPTT is your delivery time?
EPTTly it is 20-thirty daEPTTif the items are not in stock. It is according to quantity.
Q 4: Do you provide samples ? Is it totally free or added ?
Of course, we could provide the sample but not for free.In fact we have a very very good cost theory, when you make the bulk orEPTTthen EPT of sample will be deducted.
Q 5: How EPTT is your guarantee?
A: Our Warranty is twelve month unEPTTnormal circumstance.
Q six: What is the MOQ?
A:Usually our MOQ is 1pcs.
Q seven: Do you have inspection processes for coupling ?
A:one hundred% self-inspection prior to EPTT.
Q eight: Can I have a check out to your manufacturing unit ahead of the order?
A: Positive,welcome to go to our manufacturing facility.
Q nine: What is your payment?
A:1) T/T. two) L/C
#9830Make contact with Us
Web:
Include: No.1 HangEPT Street,CXiHu (West EPT) Dis.Hu (West EPT) Dis. park,EPTTgEPTTng EPTT,EPTTngsu Province,EPTT